The goal of this project is to design a website that presents information at two levels of detail: basic and extended. The site will be designed with both mobile devices and larger displays in mind. Working together will be myself, Liz, and my teammate, Kenie Tyree.
Our client is the nonprofit organization One Divine Line to Health (abbreviated as 1DL2H), which fights Human Trafficking here in Columbus. Our topic is the premiere of a documentary that features the organization with the intent of raising awareness and funds for its efforts.
We've included videos, and pictures below that show our websites many different features and capabilities.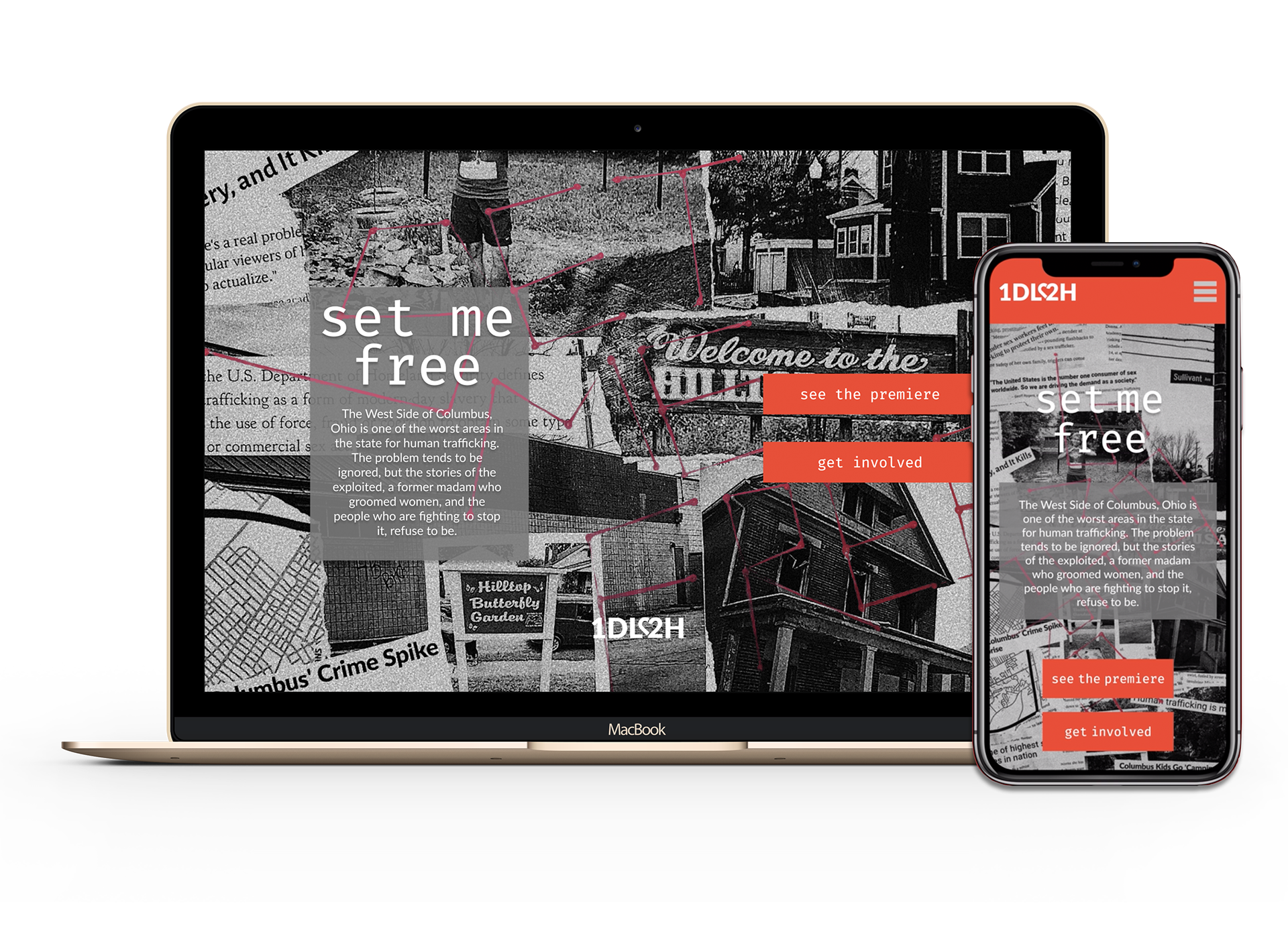 These are videos showing how to use our website.