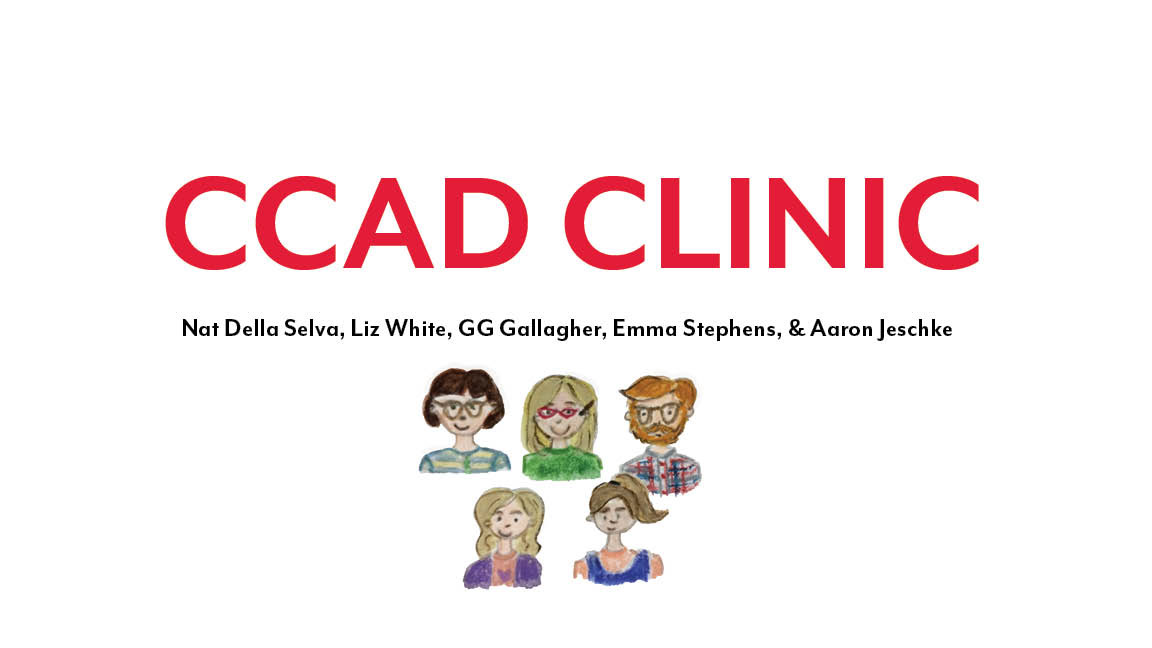 In my collaborative design class my team was asked to create or do something to "improve life", so our team (drawn here by Nat!) decided to look locally and improve life on the Columbus college of Art and Design (CCAD) campus. One big problems we found on campus was access to health care. By talking to students and conducting a survey we found CCAD students have many barriers to health care. Our solution is the CCAD Clinic! An on campus, LGBTQ+ friendly, confidential, health clinic that takes into consideration a variety financial situations.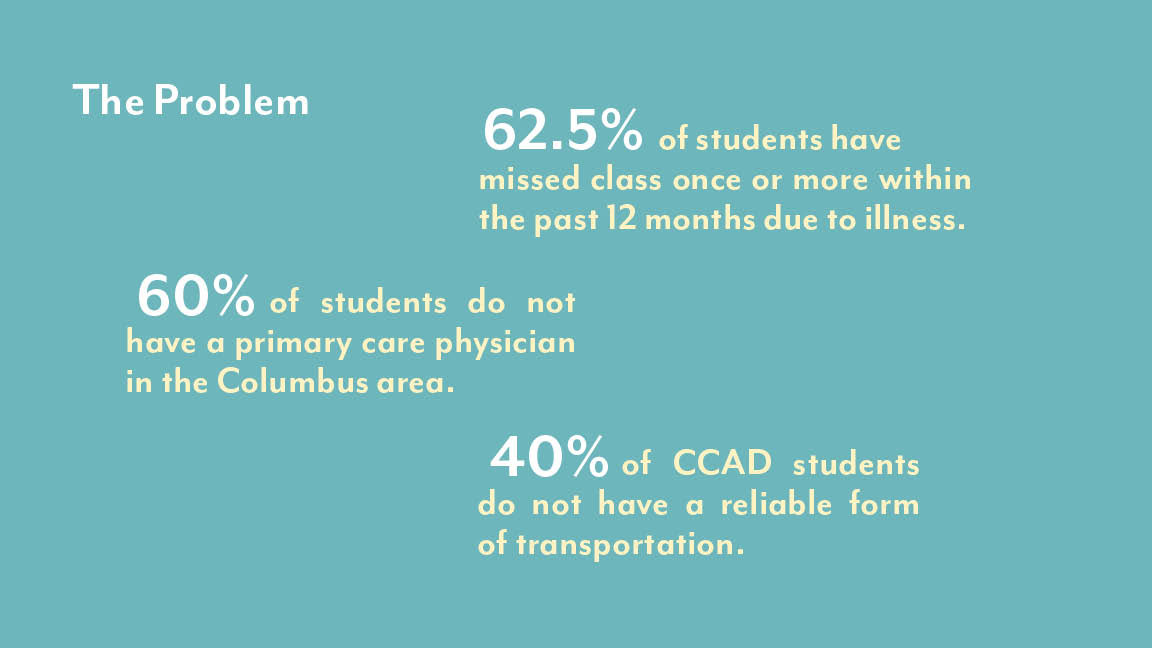 we did research and polled students about the barriers they encountered when accessing healt
hc
are.
From our survey, we determined that the top four issue for students to access healthcare were lack of transportation, confusion about how to navigate the healthcare system, lack of confidentiality, and anxiety.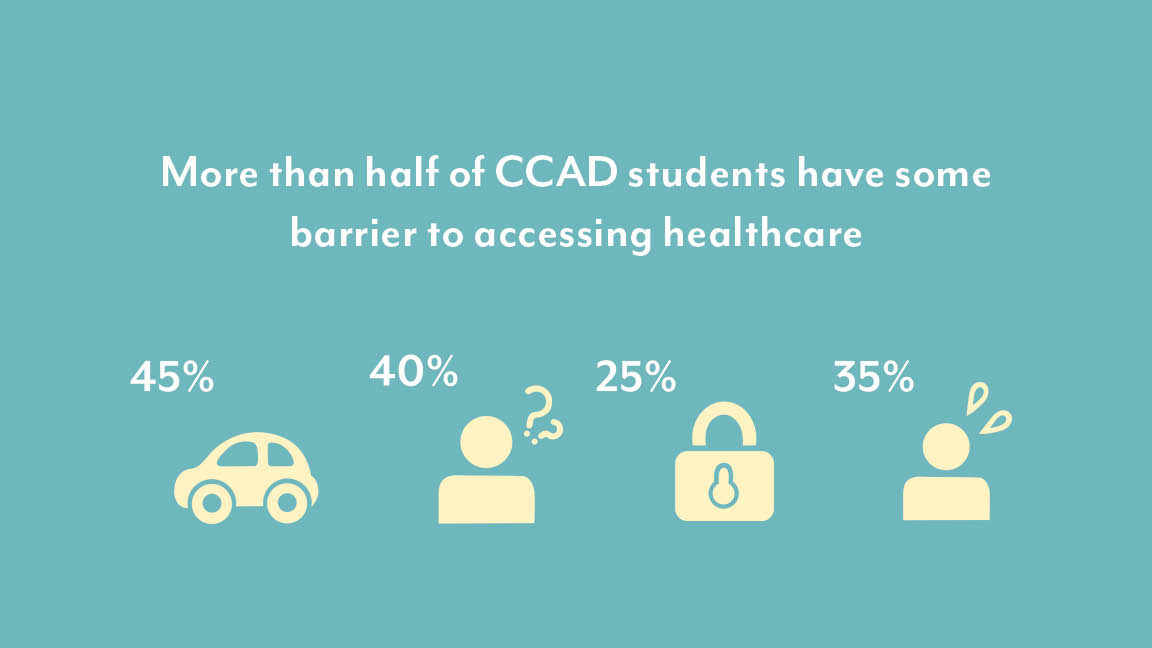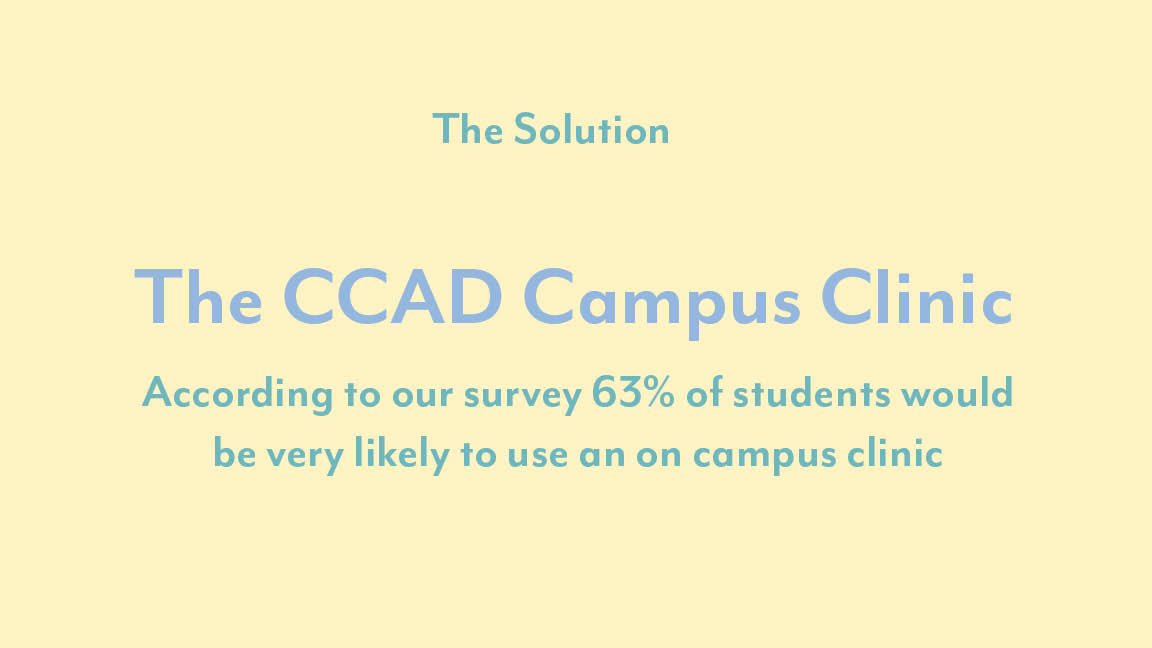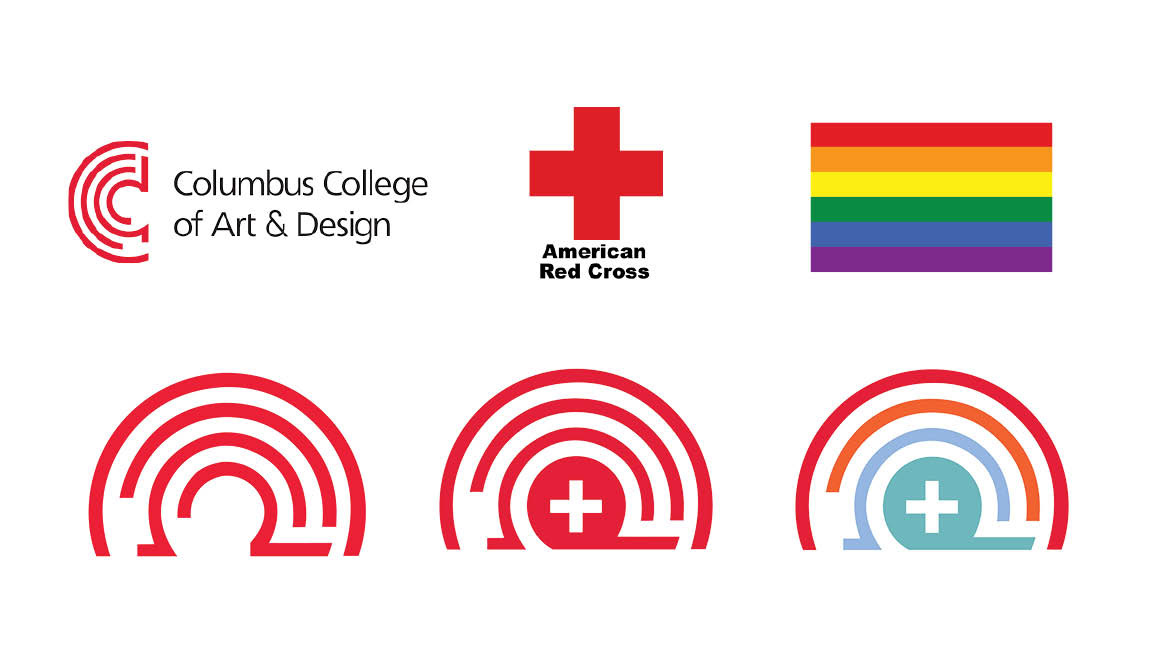 We wanted the clinic logo to embody the spirit of the college, so we used the CCAD C and signature red. We added the cross—an international medical symbol—to differentiate it from the original logo and to signify it as a medical clinic. We rotated the C and used a bright, wide array of colors to resemble a rainbow in order to clearly communicate the clinic's dedication to LGBTQ-friendly care, because 40% of the student body falls into that demographic. Our goal was for the logo to appear safe and friendly, and remind viewers of both a pediatric and regular doctor's office because most students fall within that age range; they are not quite comfortable in a "real adult" doctor's office, but are aging out of the doctor they've had since childhood. Ideally this clinic would be a safe place aiding in that transition, that helps guide and educate students about the often-confusing world of insurance and healthcare.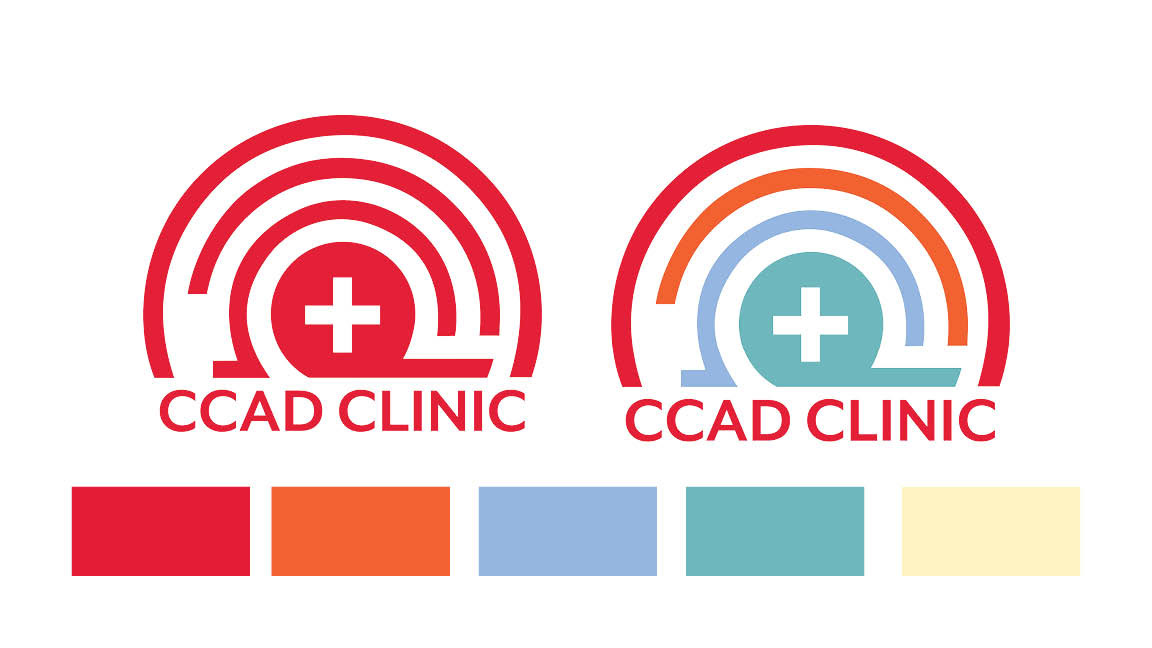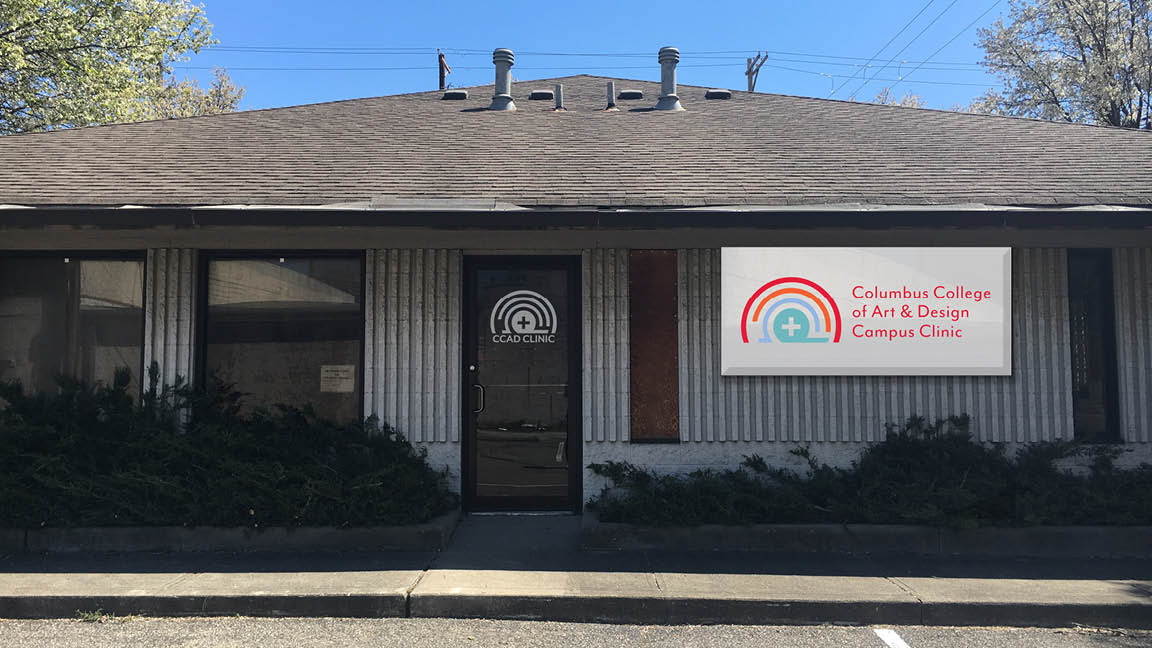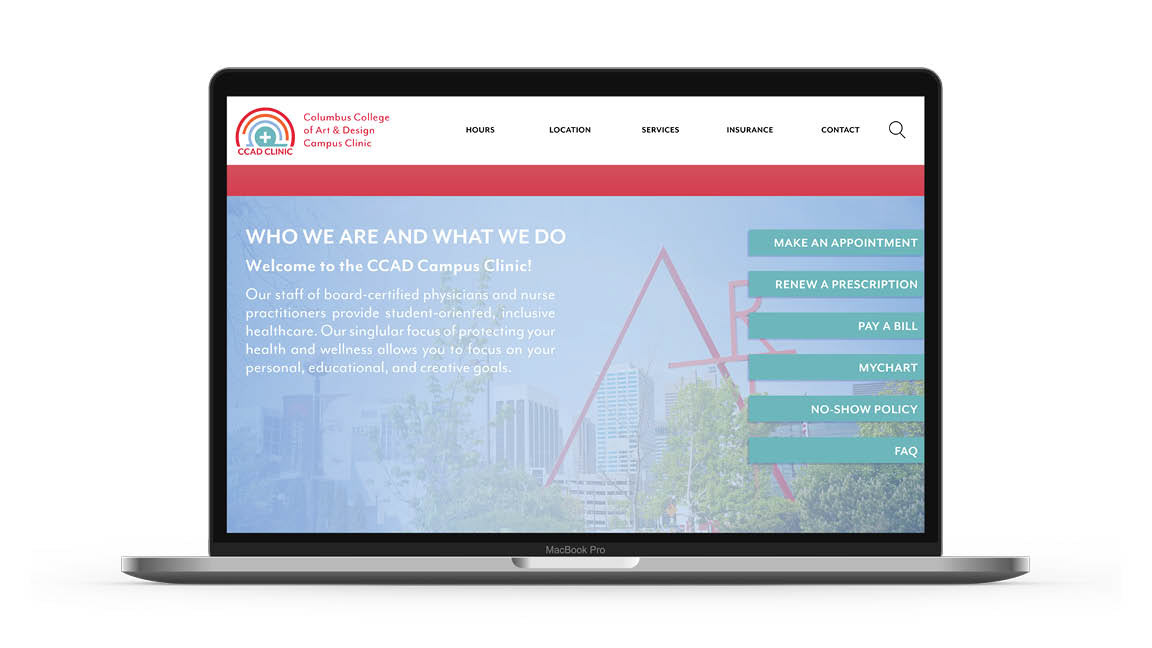 How do we do this? Together, of course. With our brains, our voices, and our hearts. We have plans to continue talks with student government and will continue being a voice for this issue during development of ideas and solutions. Along with our branding for the physical clinic we created a campaign to engage students!