This is process work for a project about South Africa, in which I was to design the brand guidelines for the country's tourist office in the United States. My ideation process consisted of plenty of research, mind maps centered around the country and brand 'persona,' mood boards to communicate the overall look and feel of the design, photography, and typography, and sketches of grid layouts for the brand guidelines itself. I plan on using all of the research and design elements when putting together the South Africa Brand Guidelines.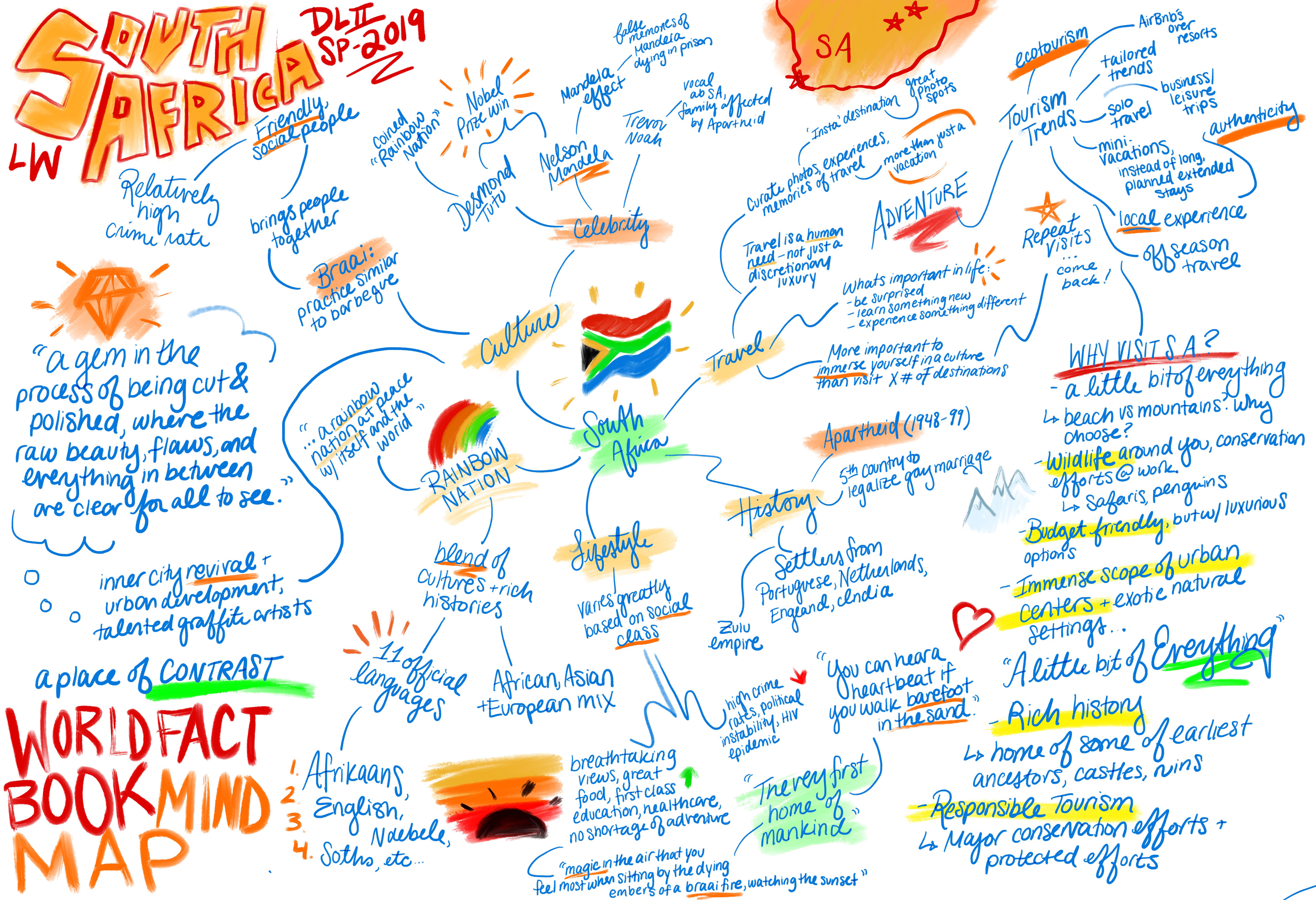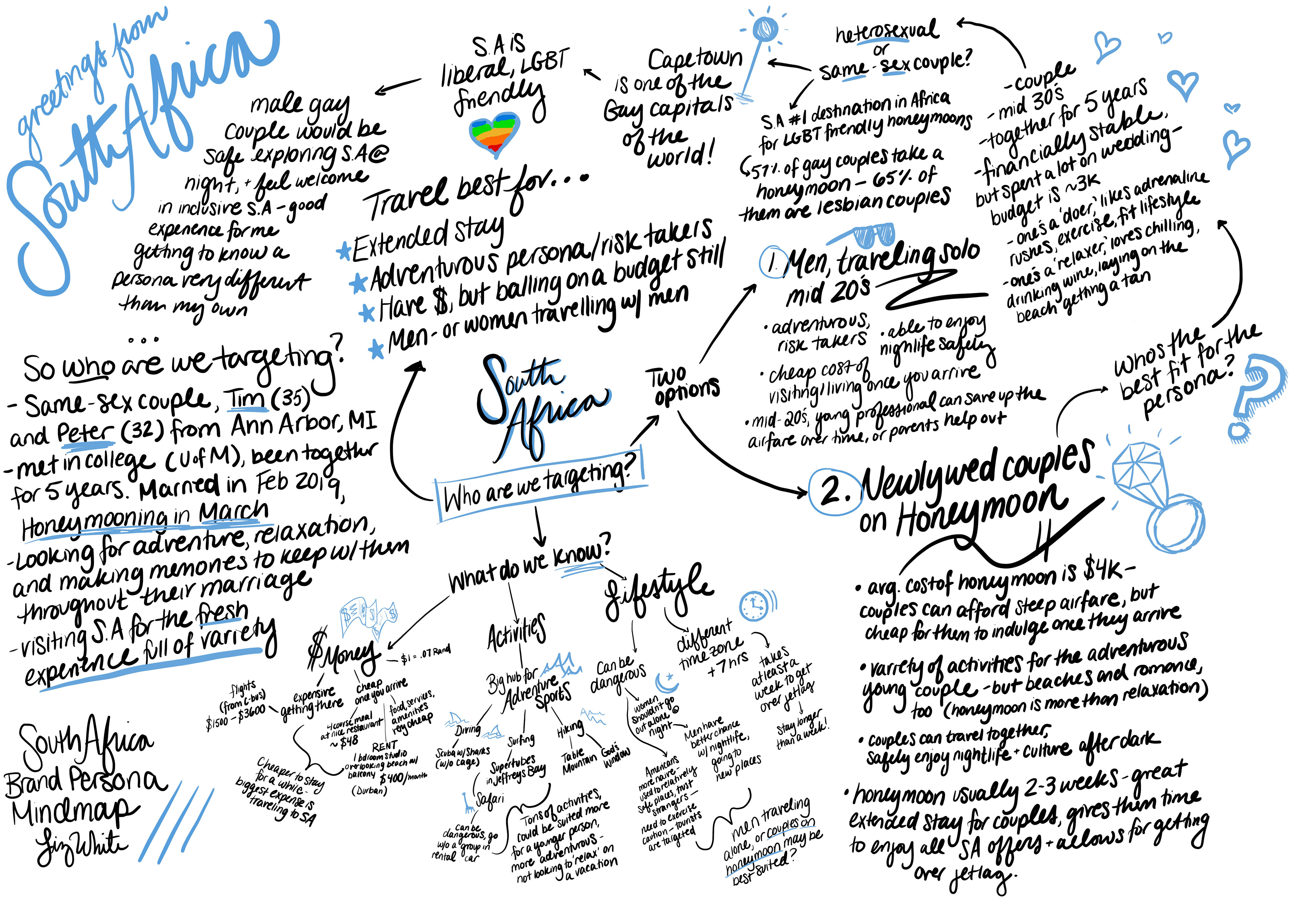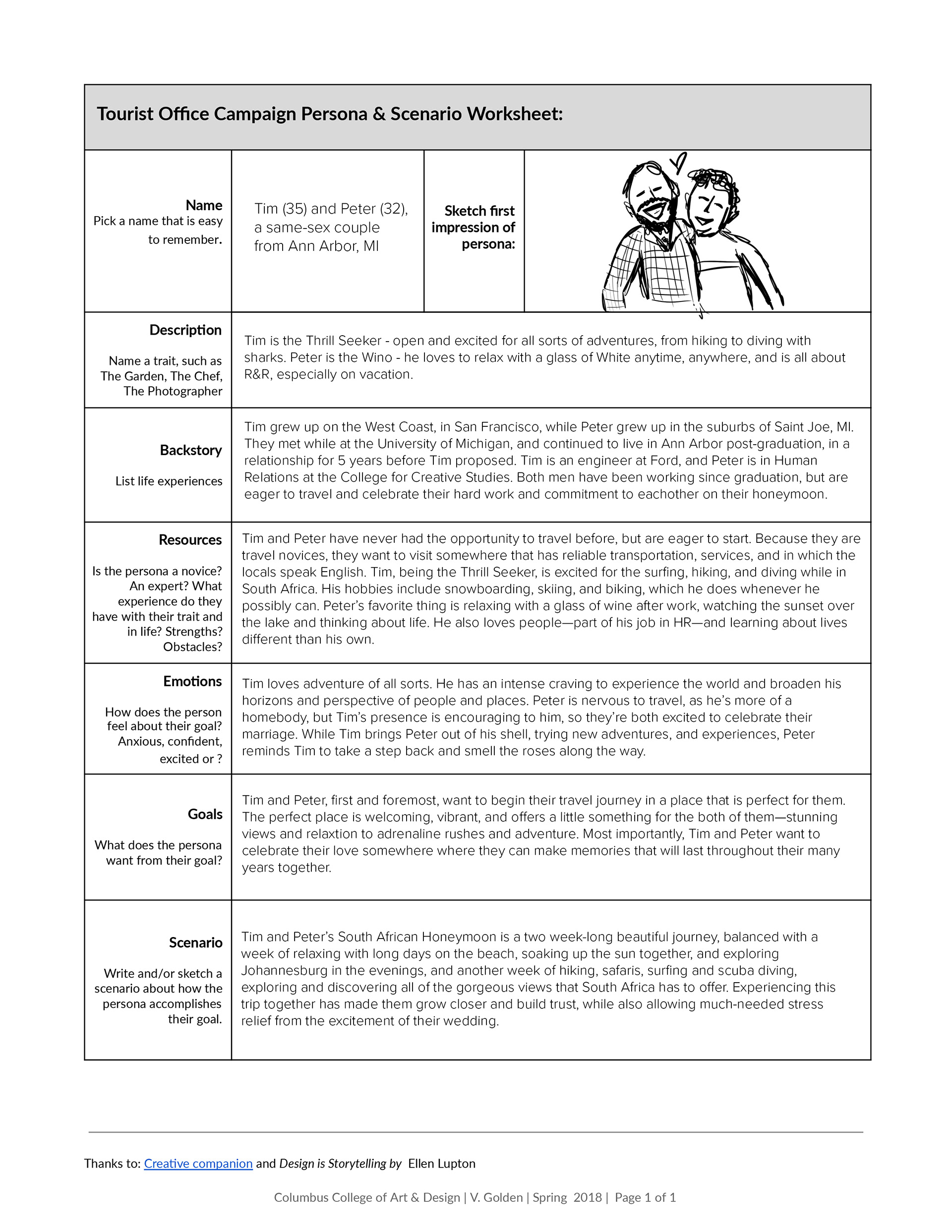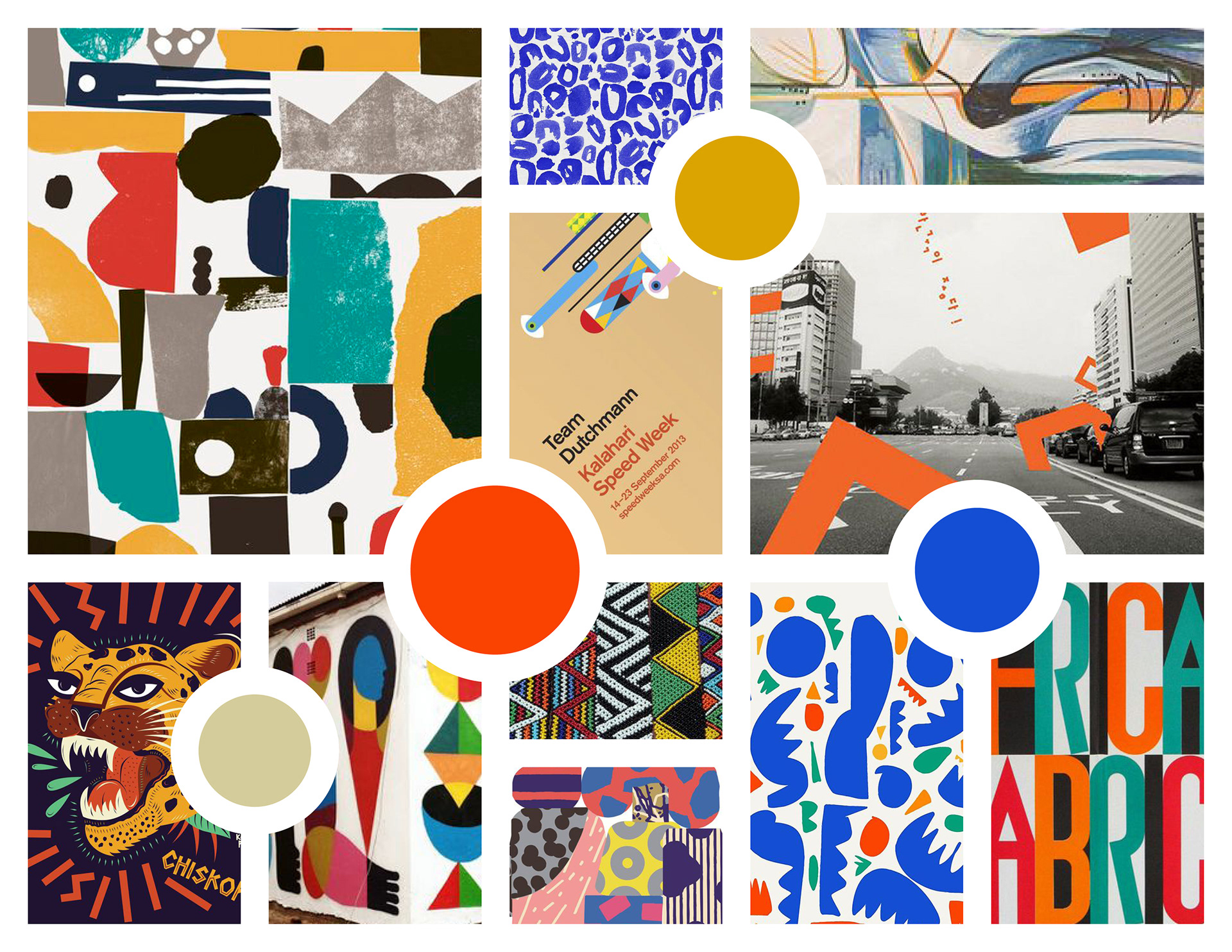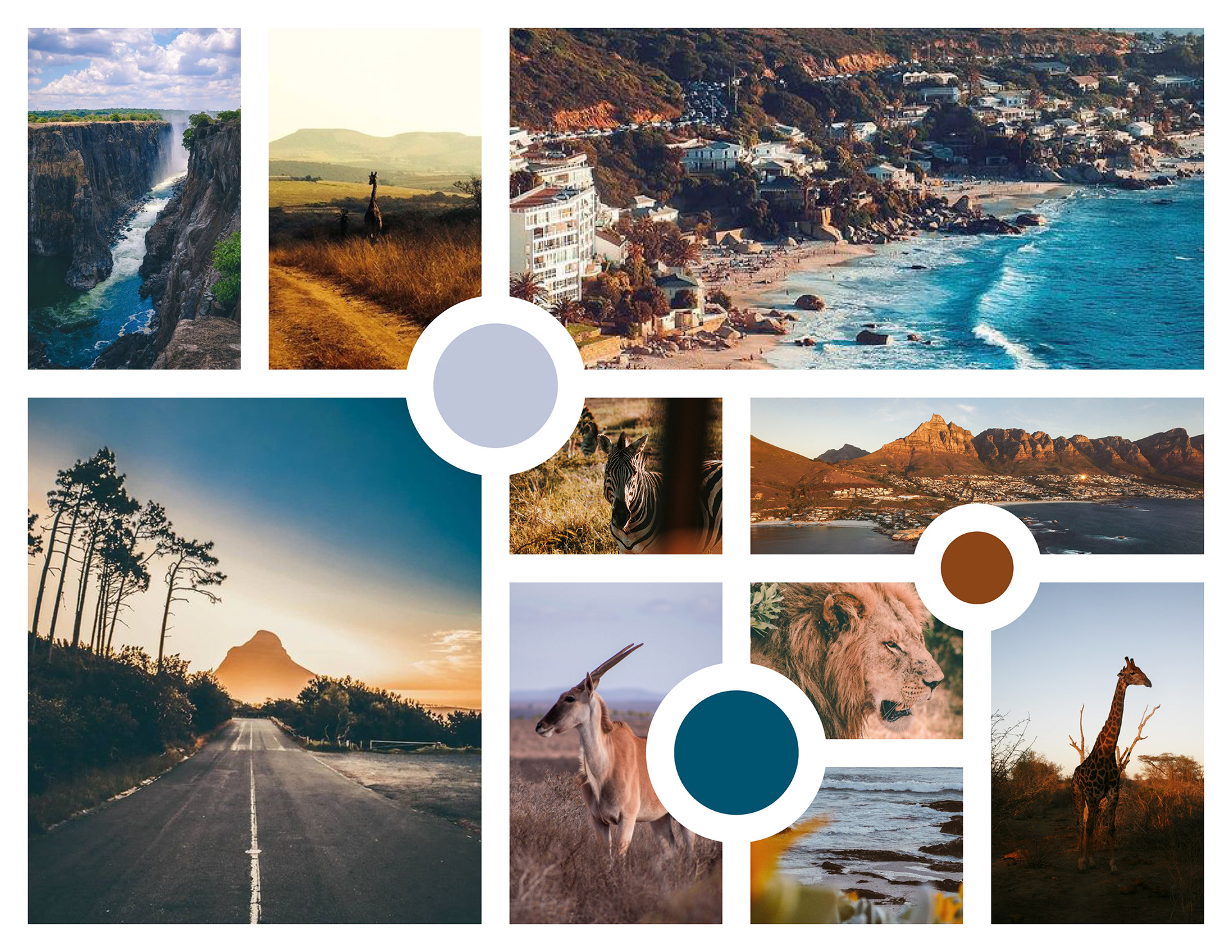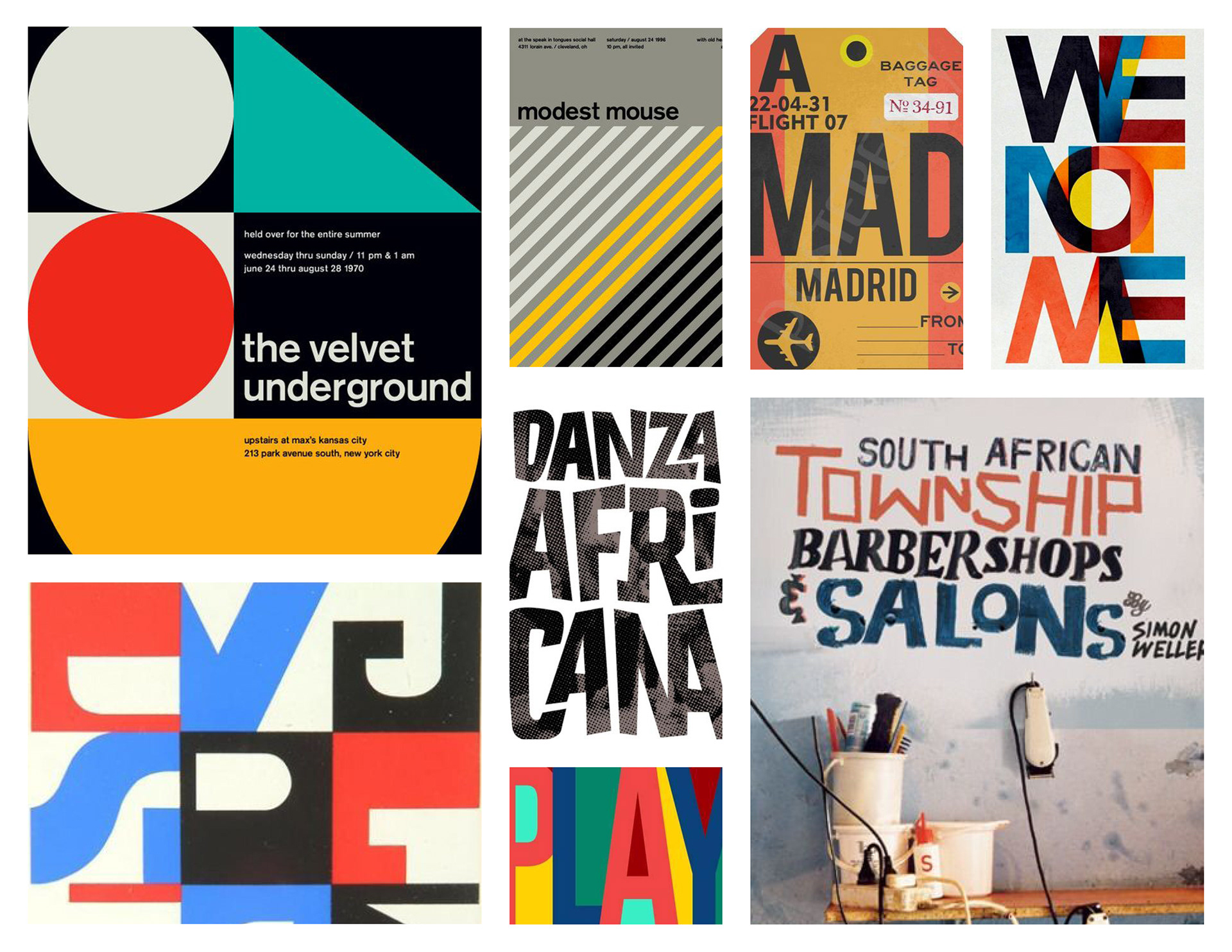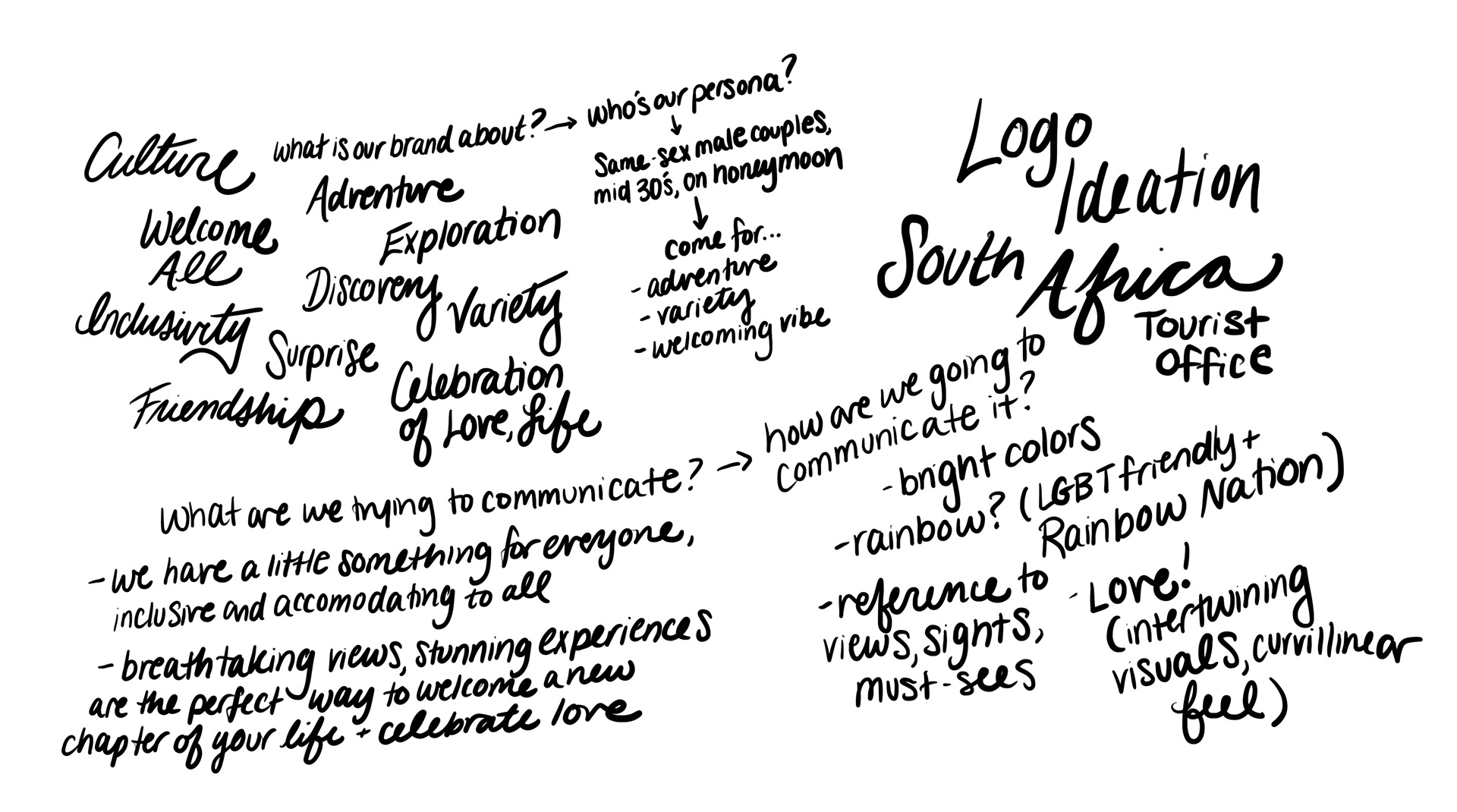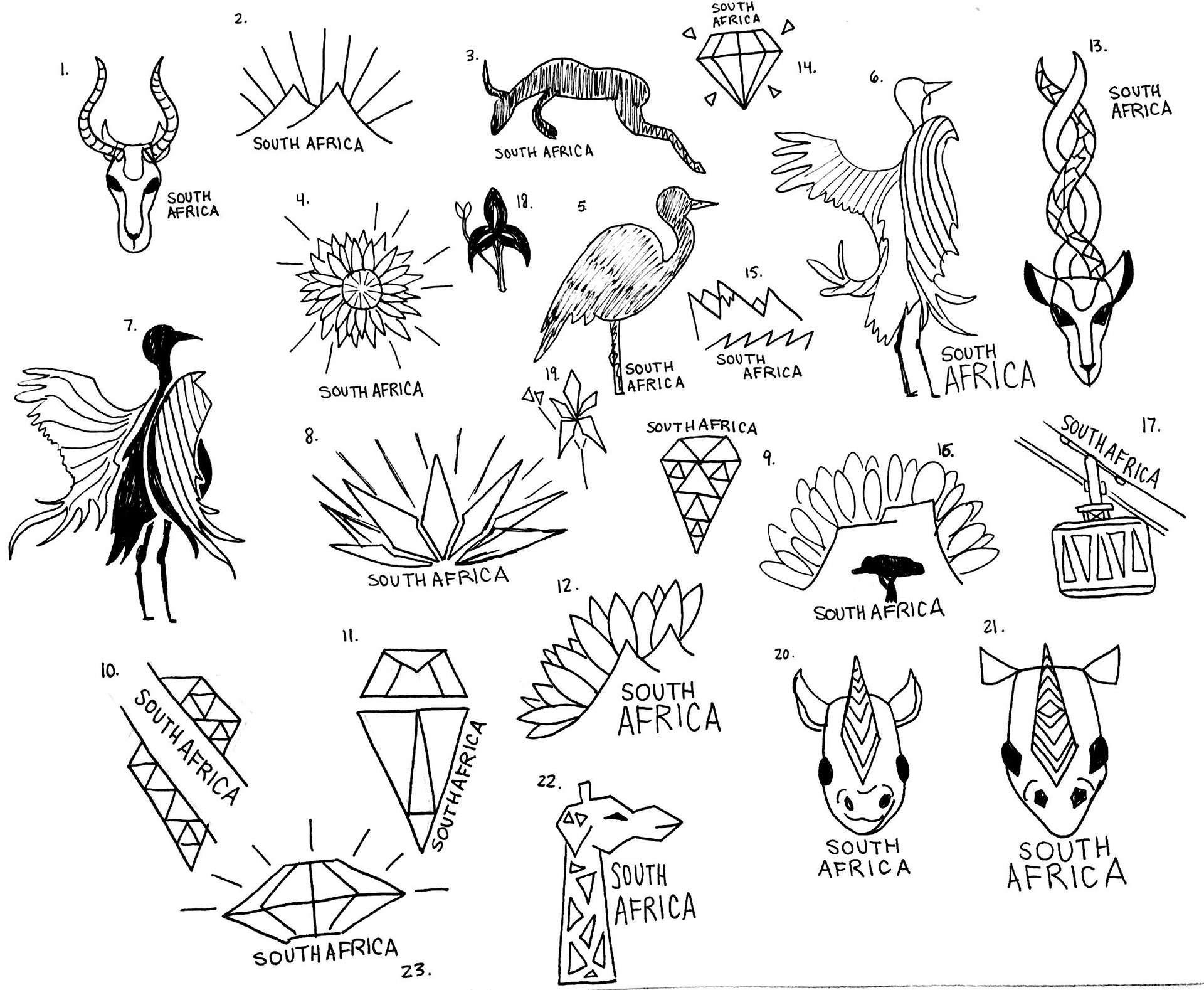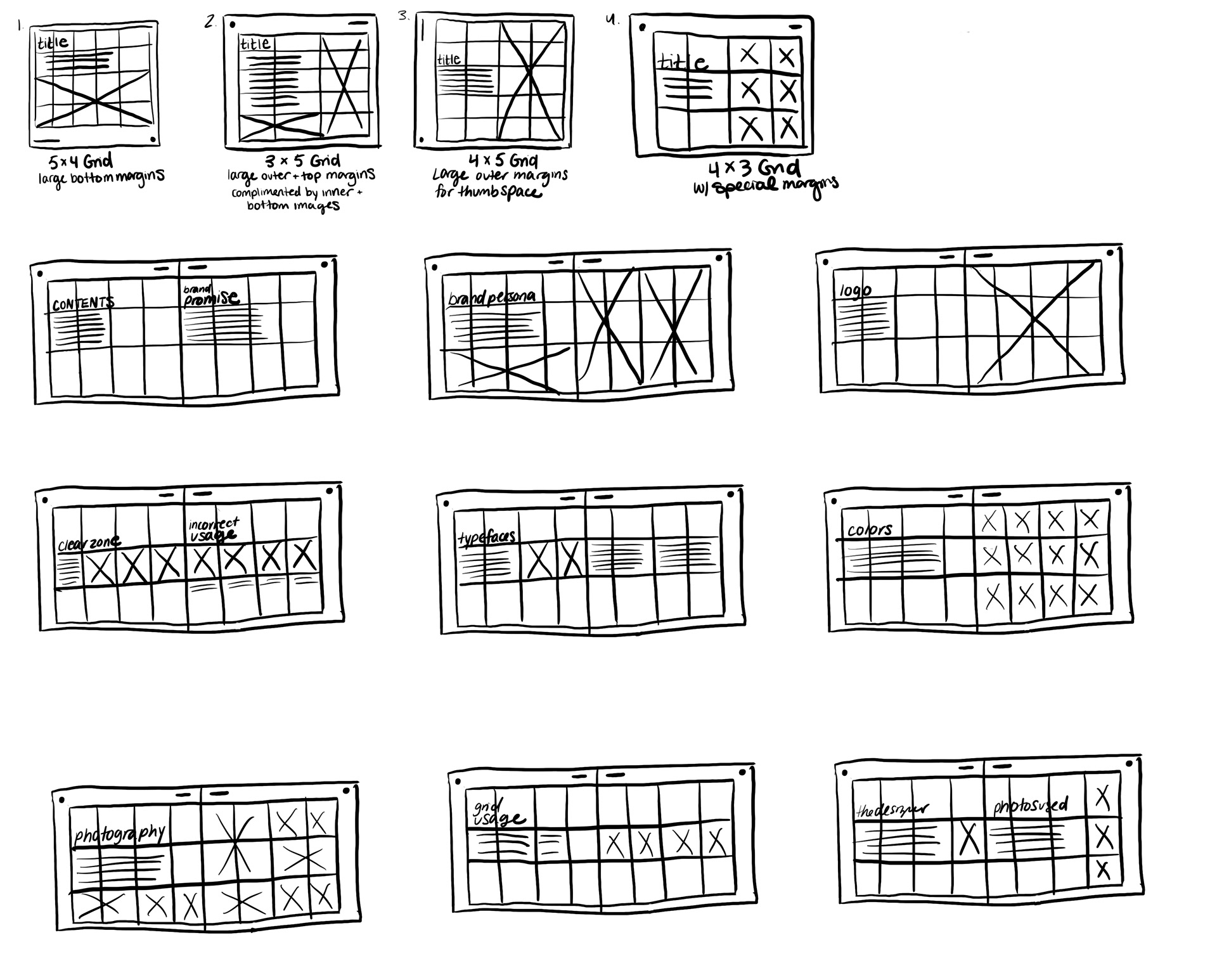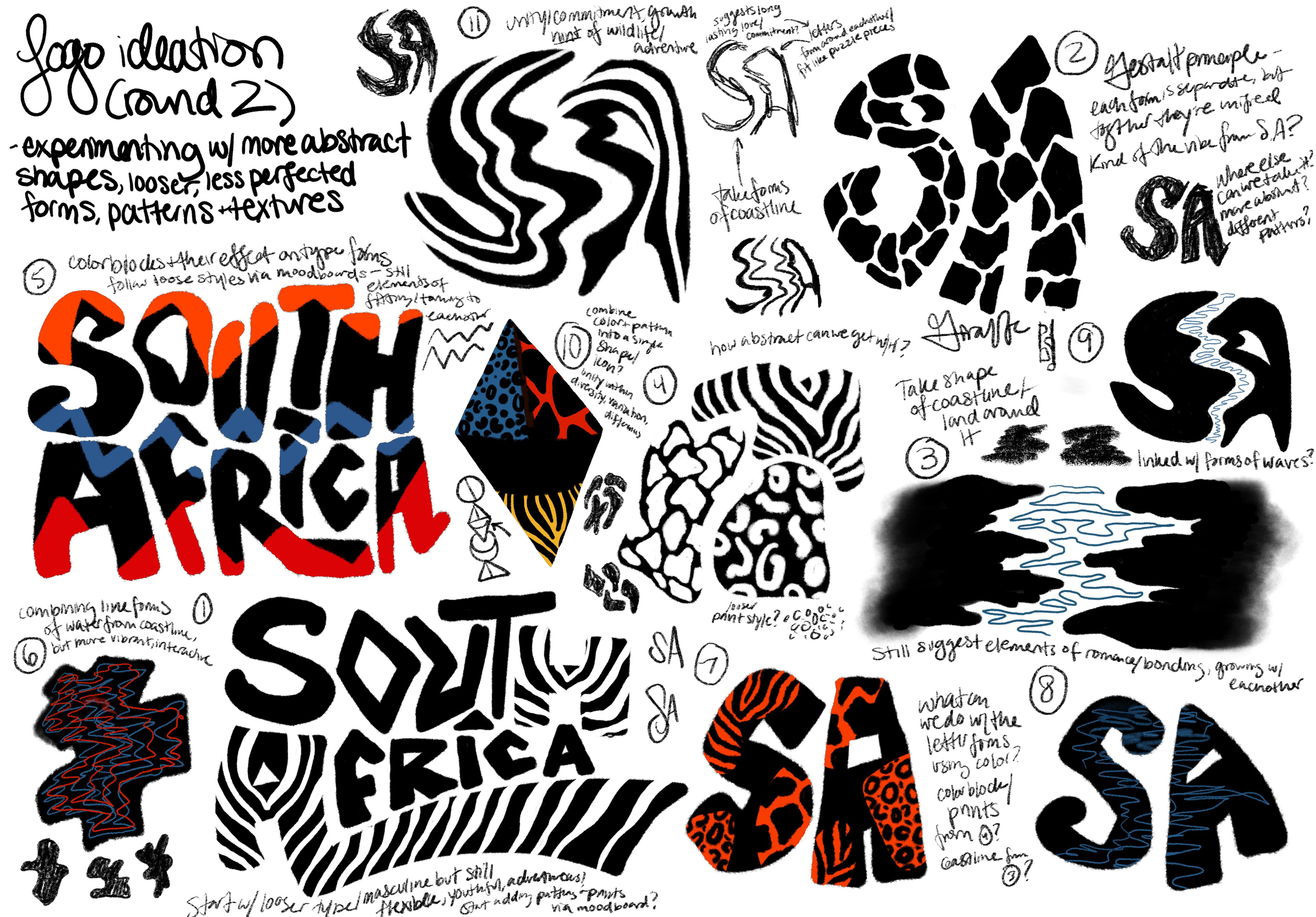 A second round of logo ideation, where I tried being looser, sketchier, not as final. Although I think I could stand to practice my sketching techniques some more, this round I was able to have a lot more fun and be much more explorative, using cues from my mood boards to experiment with abstract forms and patterns. I also kept my persona in mind, thinking how I could communicate unity and commitment within the design. After this round, I'm considering moving forward with options #5 or #11 for my final logo.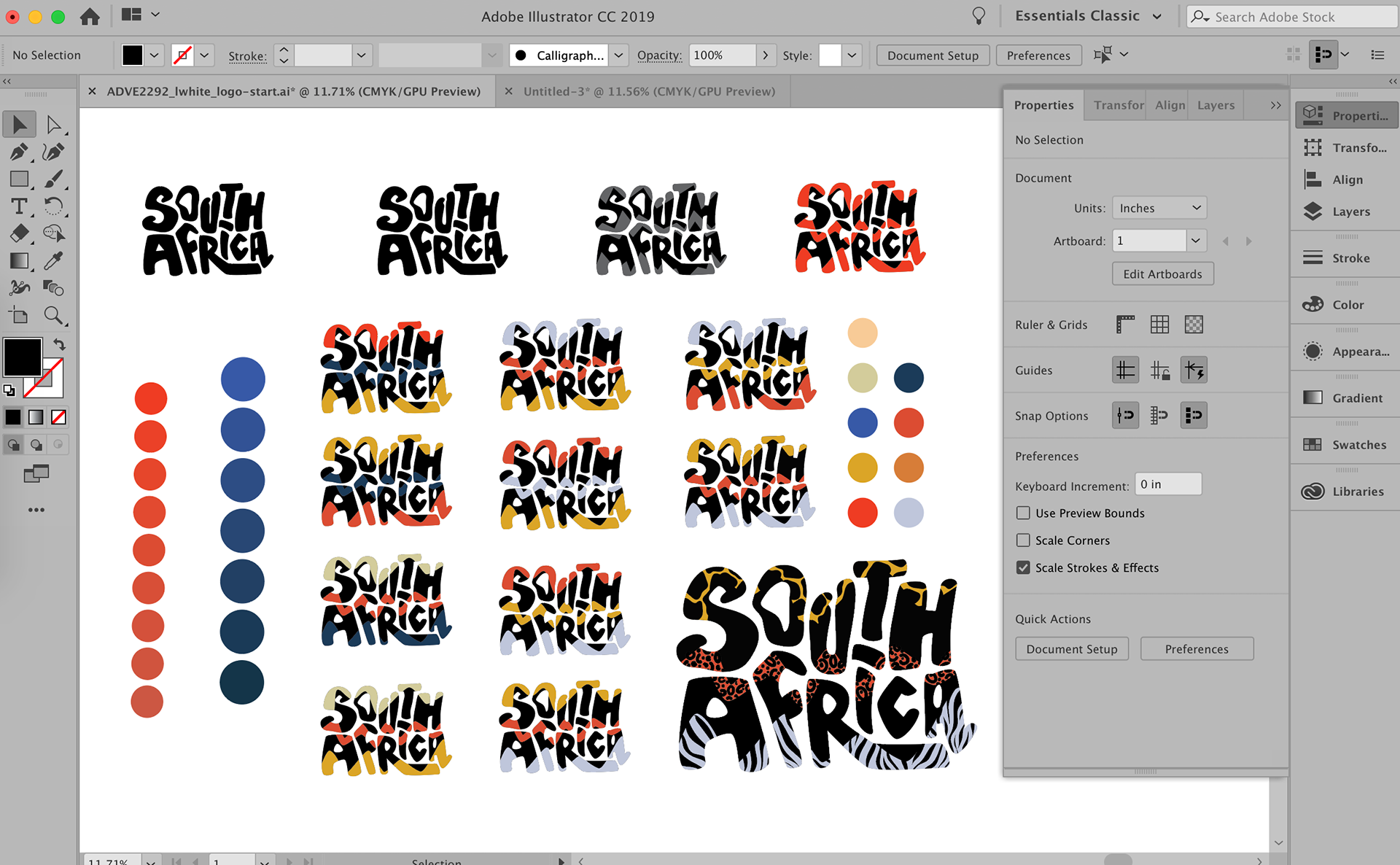 Process work of logo and color variations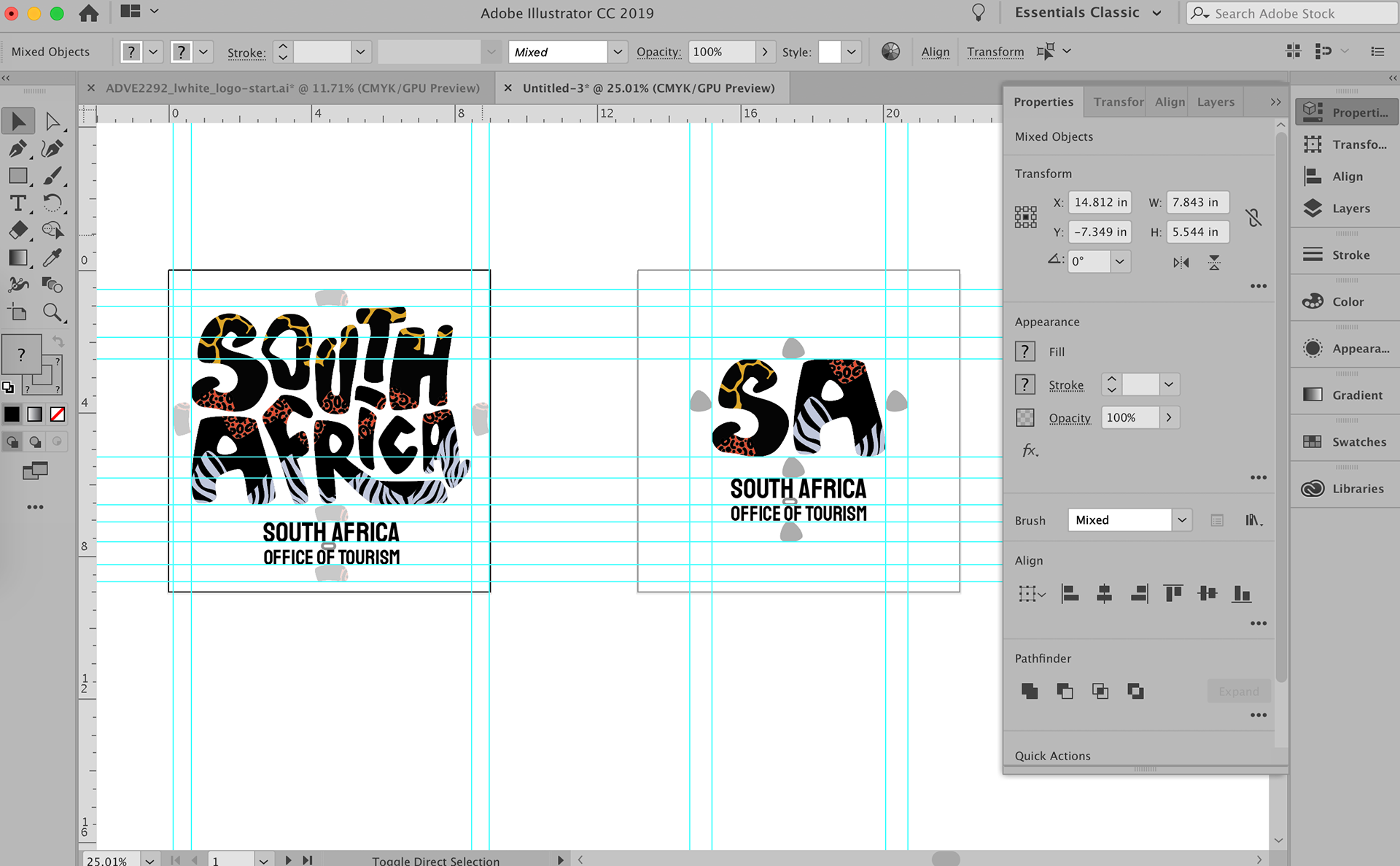 Beginning stages of logo lockup and alternate logo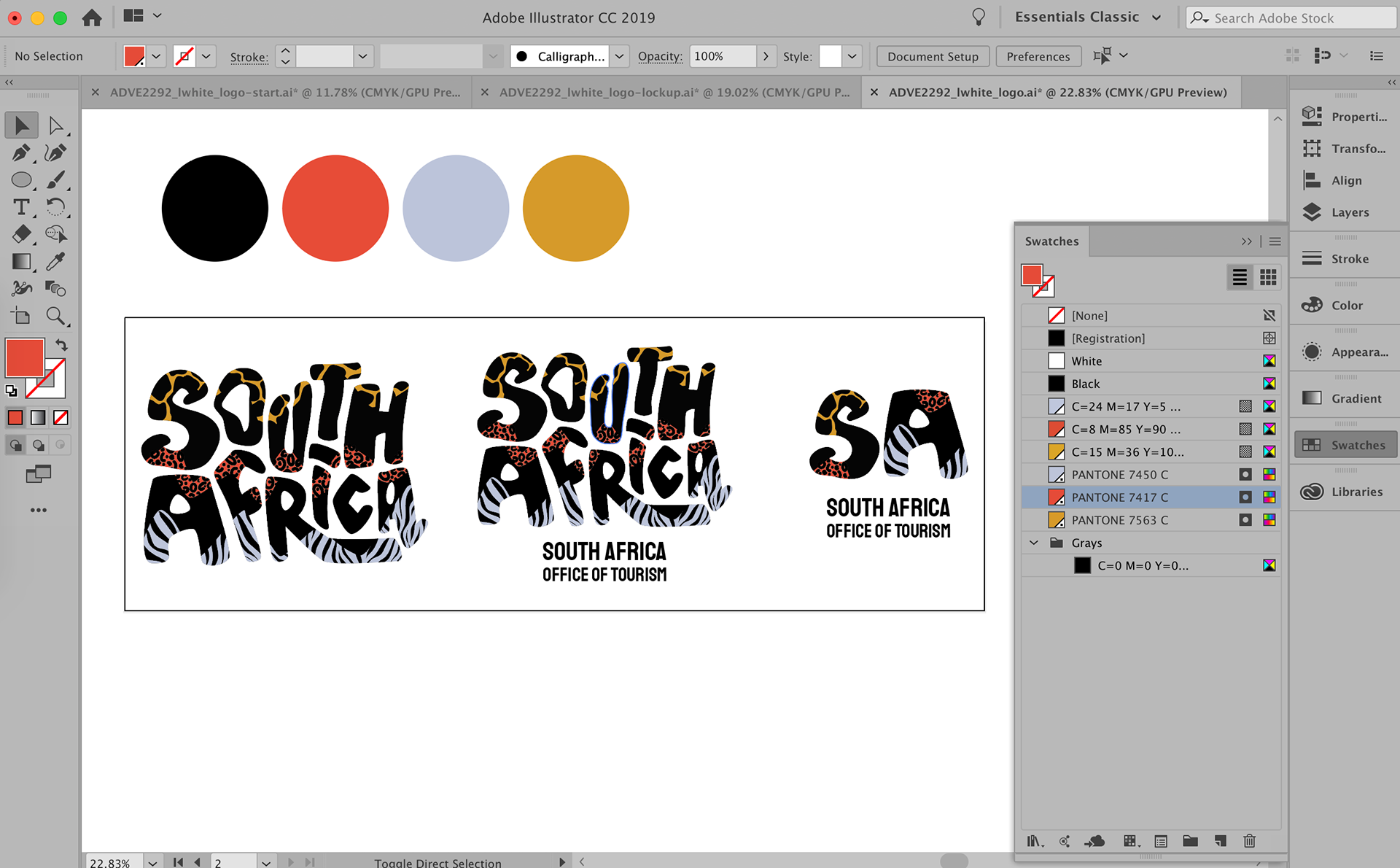 Logo variations, with process and spot colors
First draft of logo and variations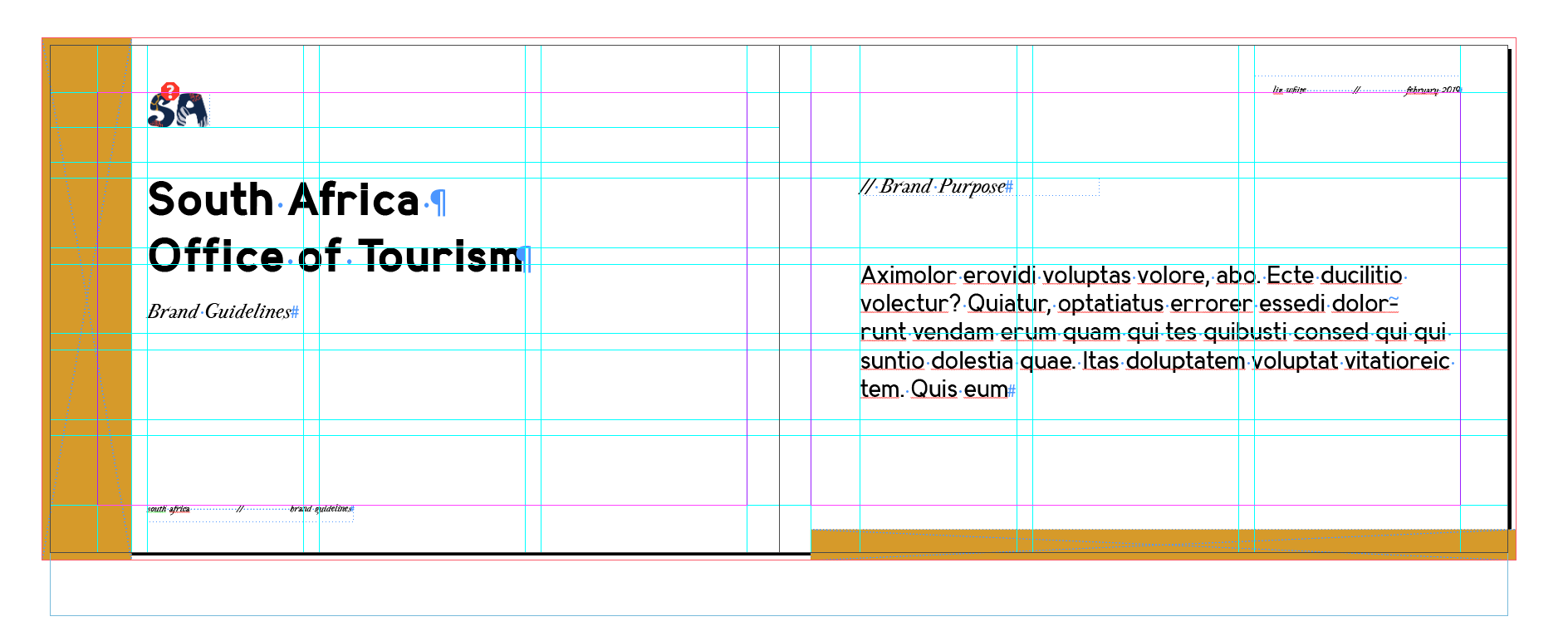 First drafts of the Brand Guidelines experimented with type, image, and header placement.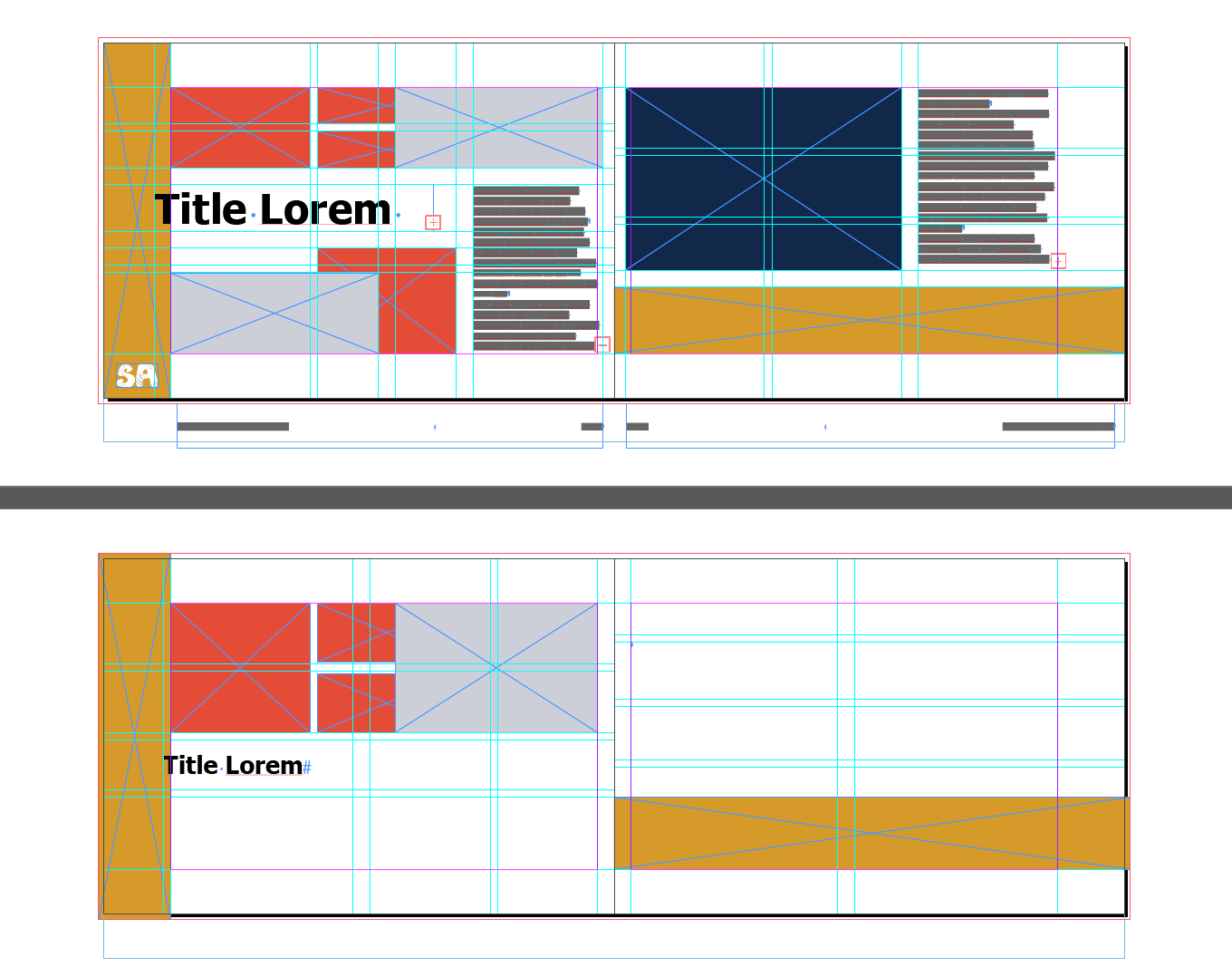 Final Grid for Brand Guidelines.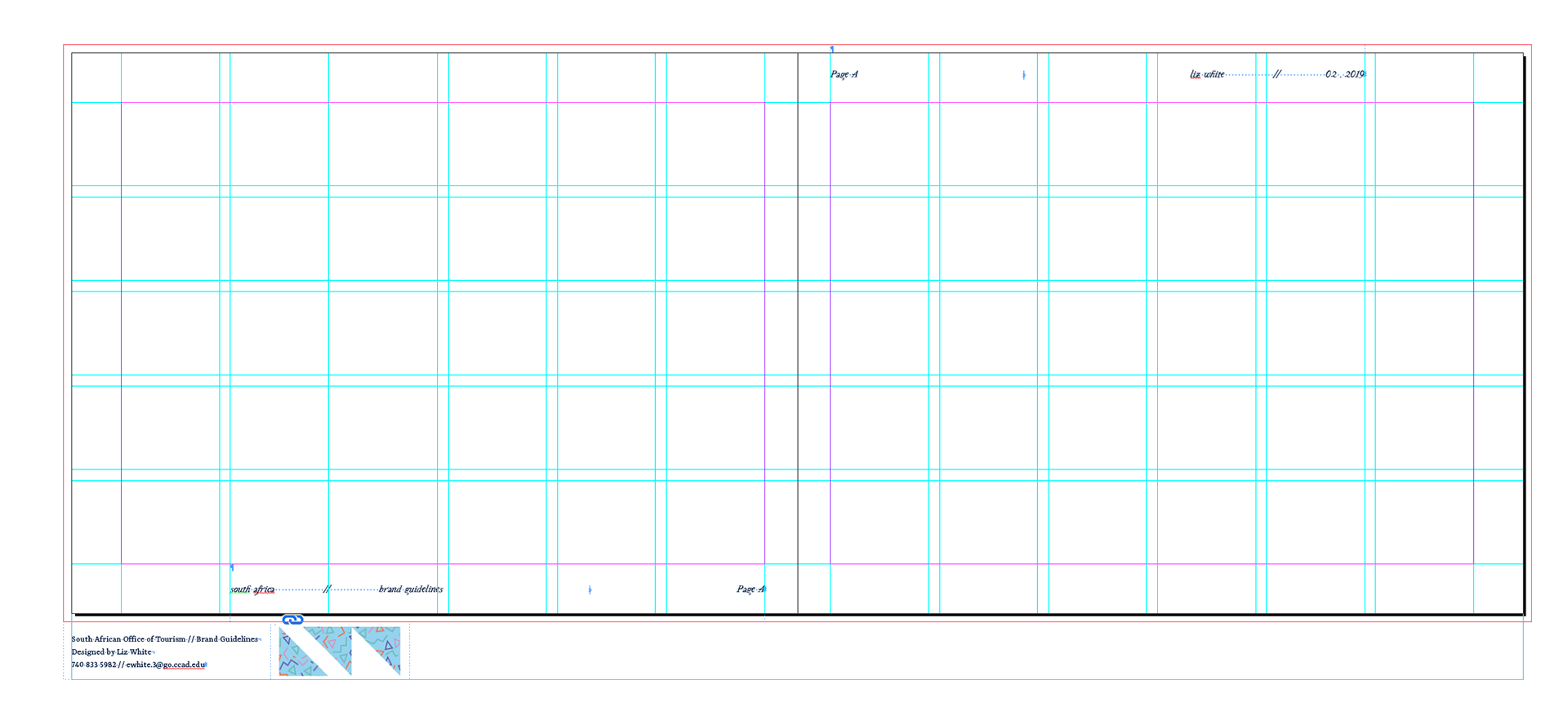 Working document for Brand Guidelines, showing use of the grid.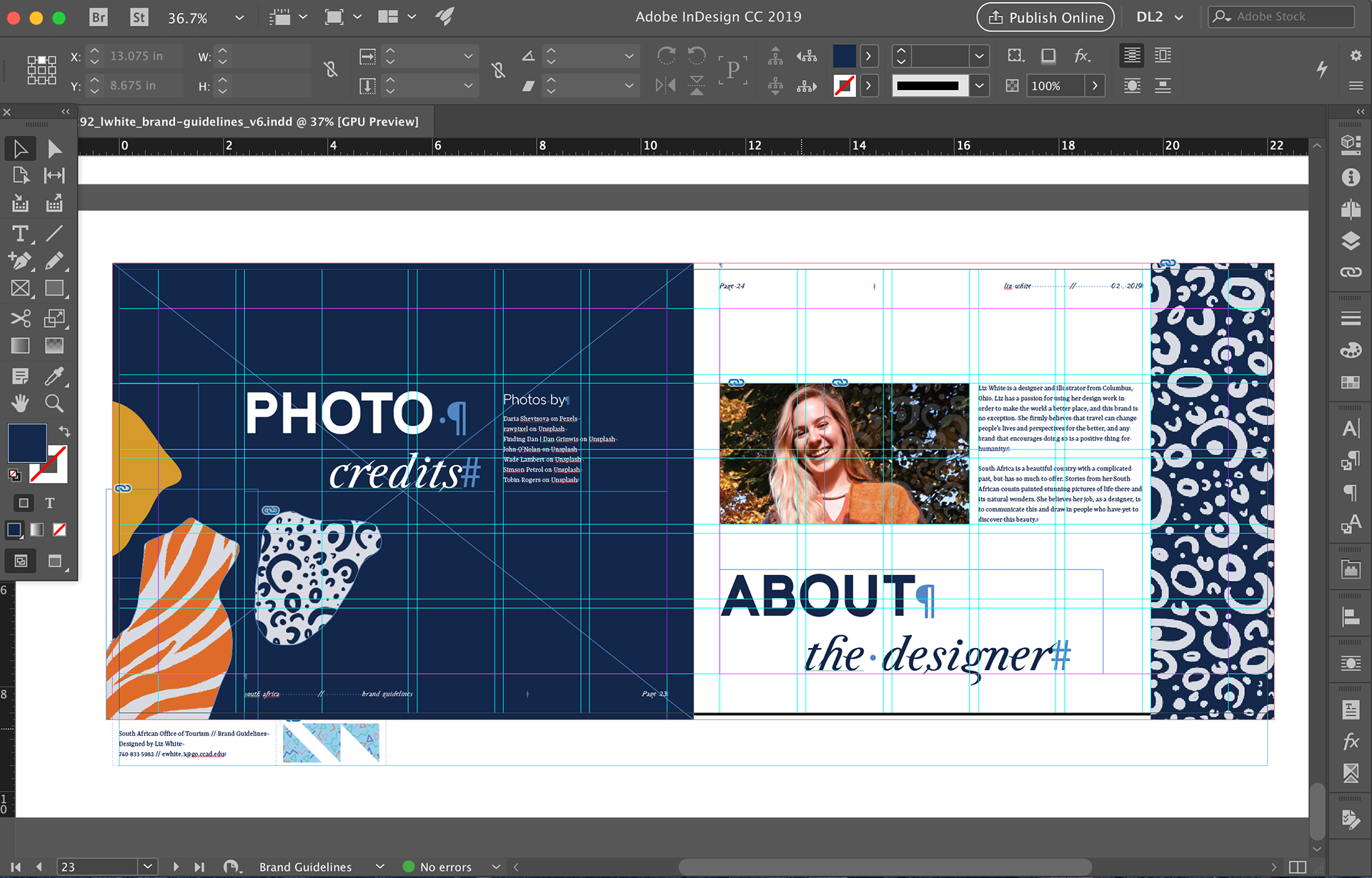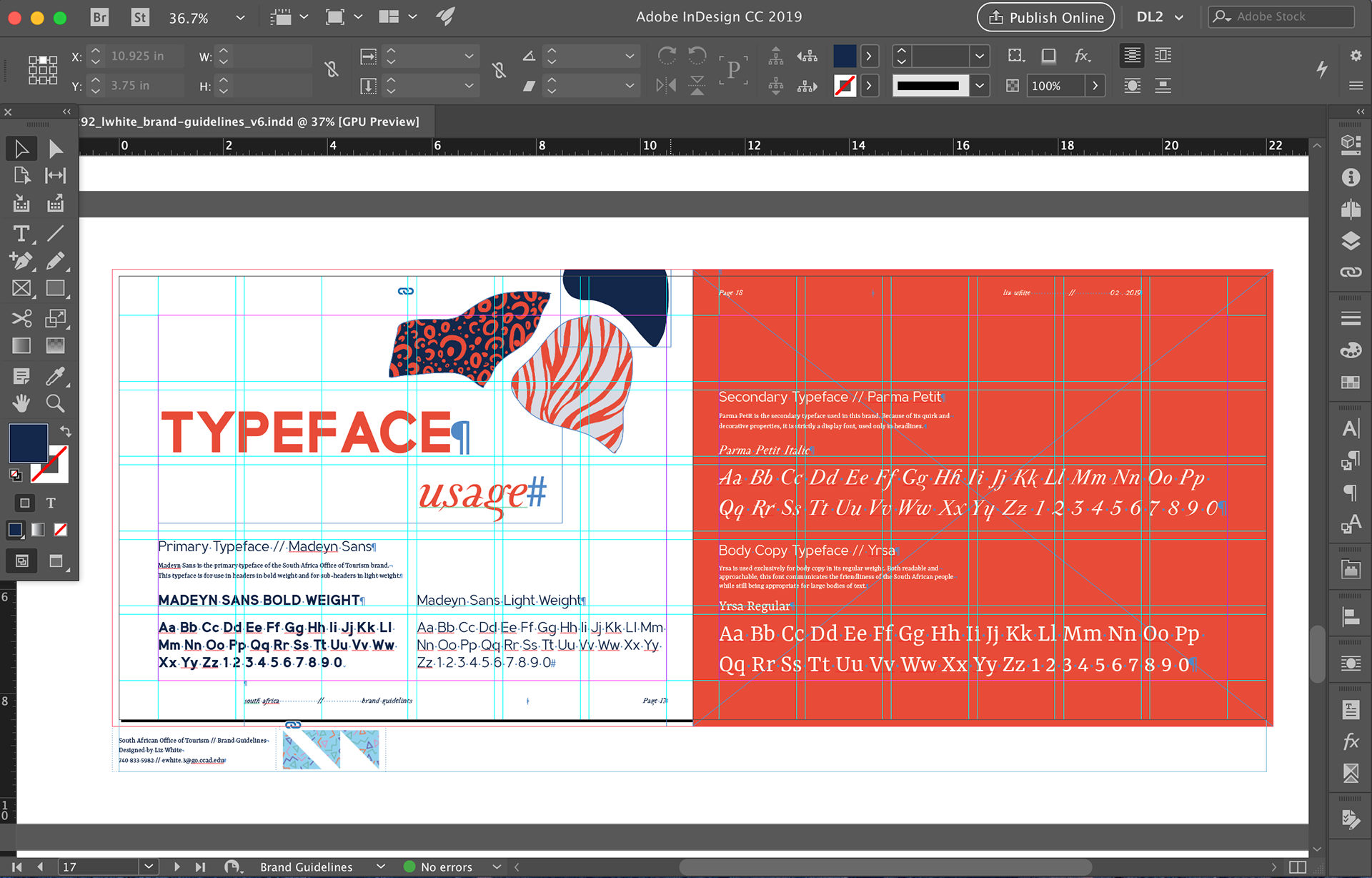 A look inside my Paragraph Styles Panel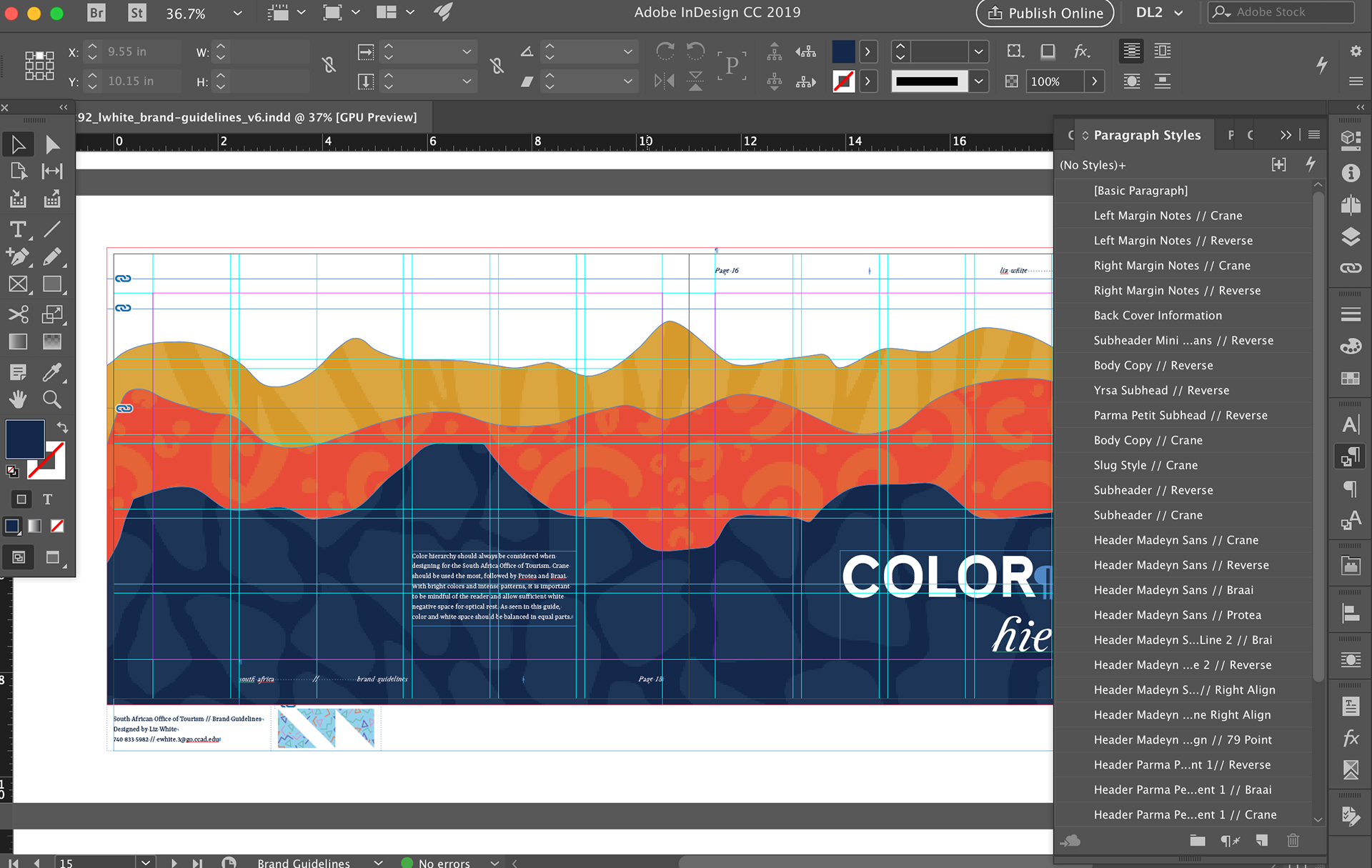 The final spread I worked on was the cover and back cover, to ensure that it captured the entire guideline's look and feel.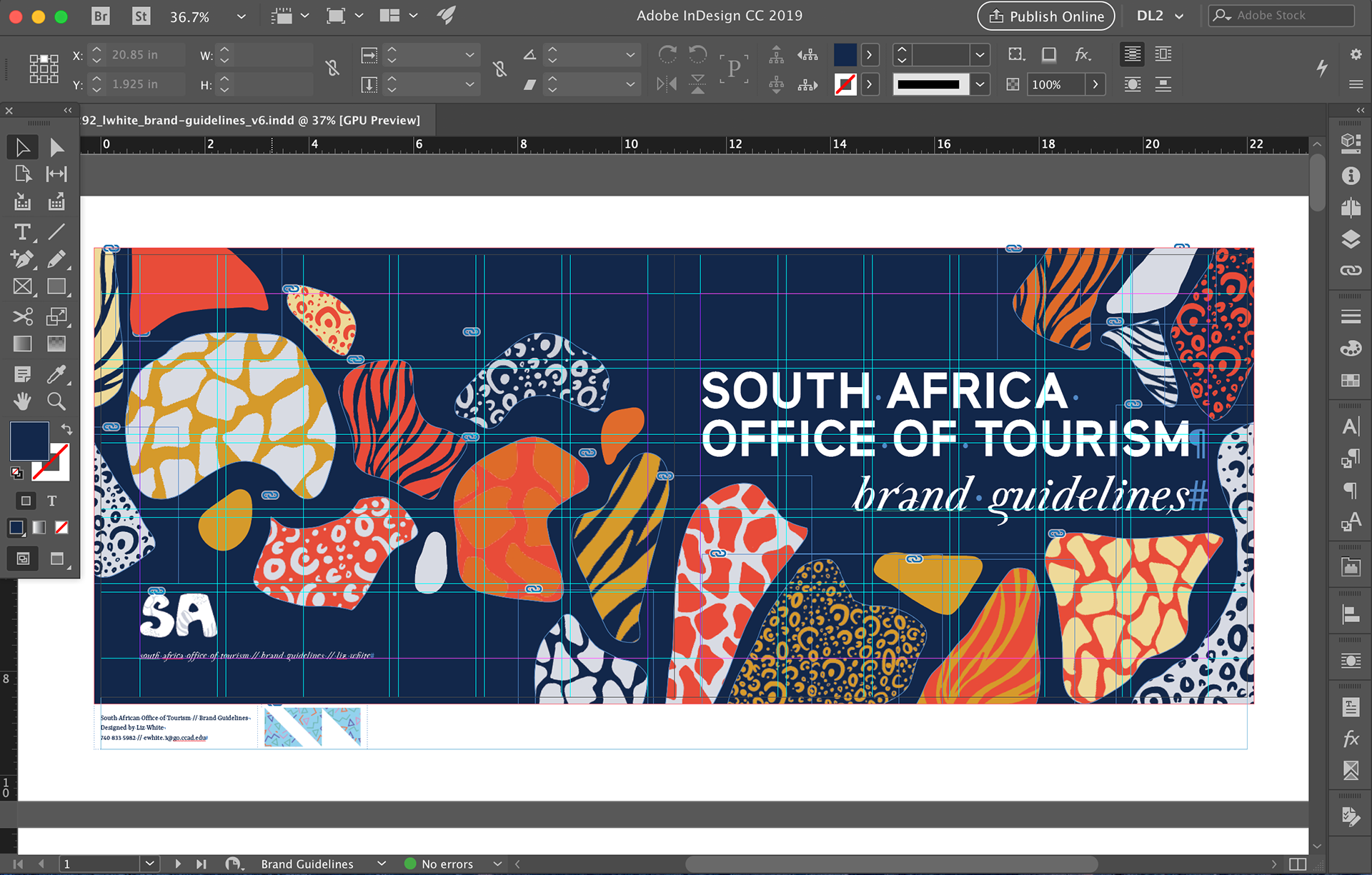 Presentation Board for South Africa Office of Tourism Brand Guidelines. This version of the presentation board does not contain all of the spreads, for a more visually appealing look.