South Africa Office of Tourism // Final Logo
The logo for the South African Office of Tourism sets out to embody the wild spirit of the country, the diversity of culture and background, and its jigsaw-like appeal to tourists—it has the potential to be a perfect fit for anyone. The logo is meant to be fun, full of excitement, and a little unpolished, just like the country it represents.

The first draft of the logo and its variations. Feedback from the class suggested that the black fill color was too heavy, and should be replaced with a shade of the powder blue or a grey value.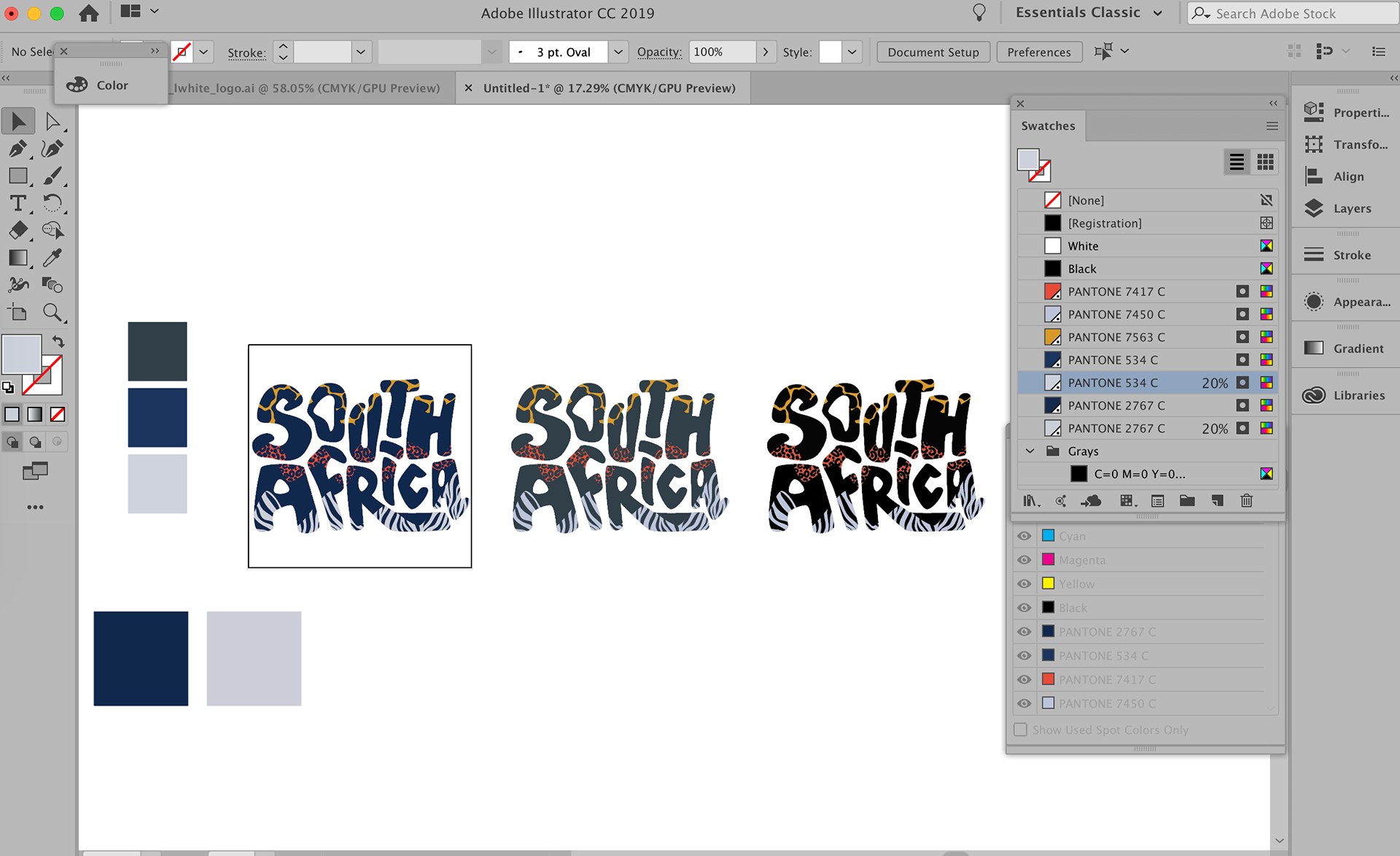 Process of choosing a new fill color.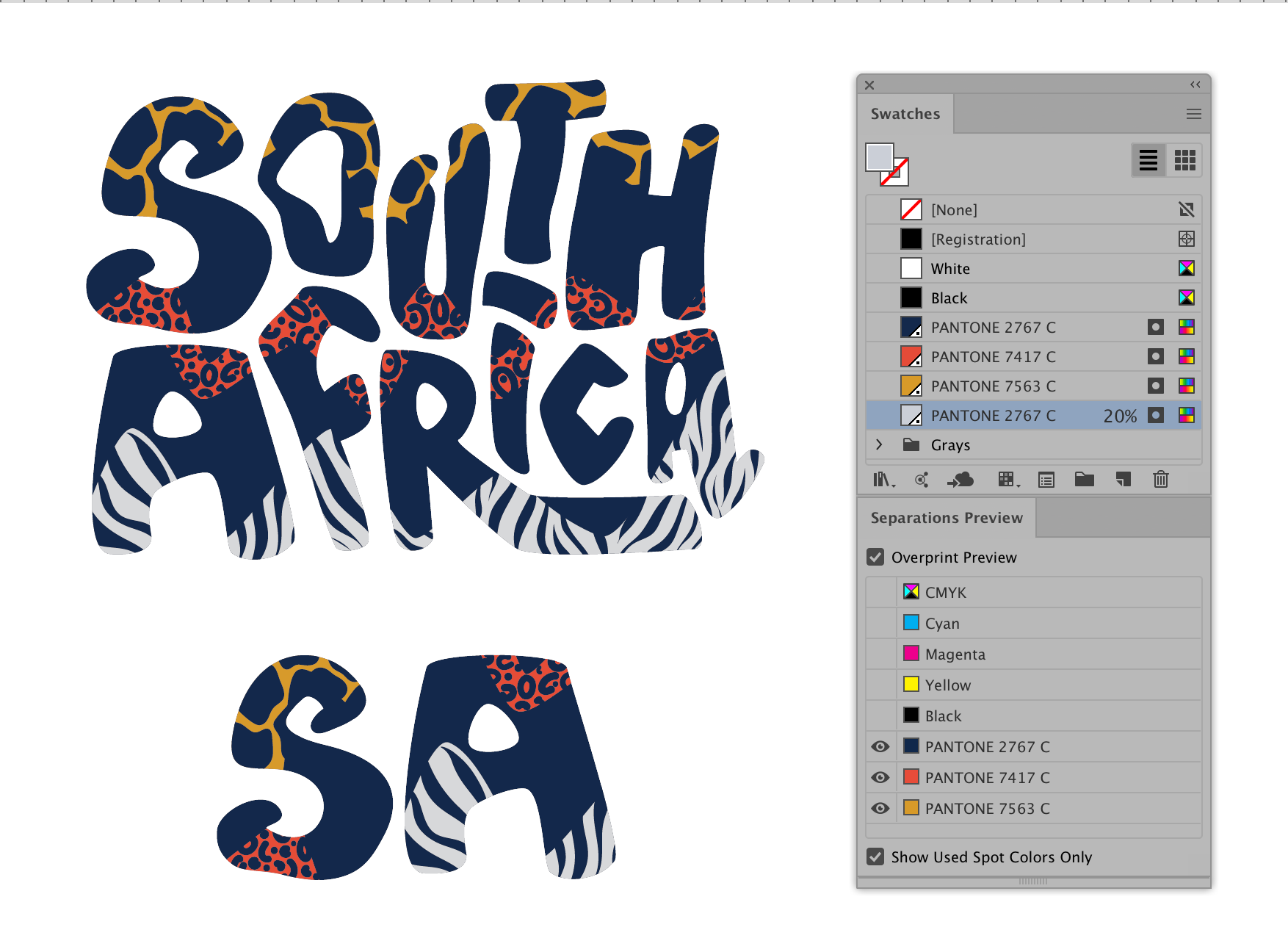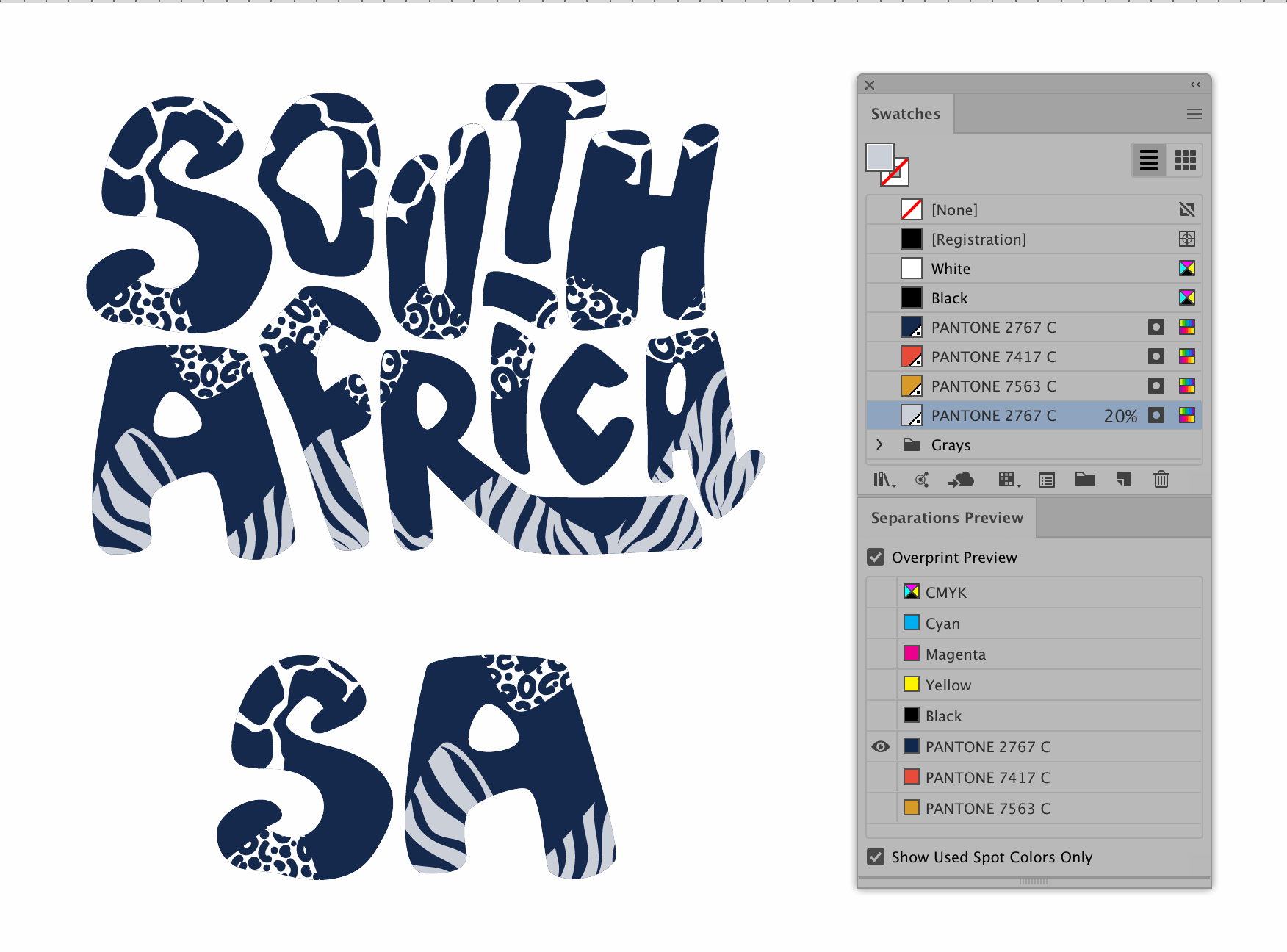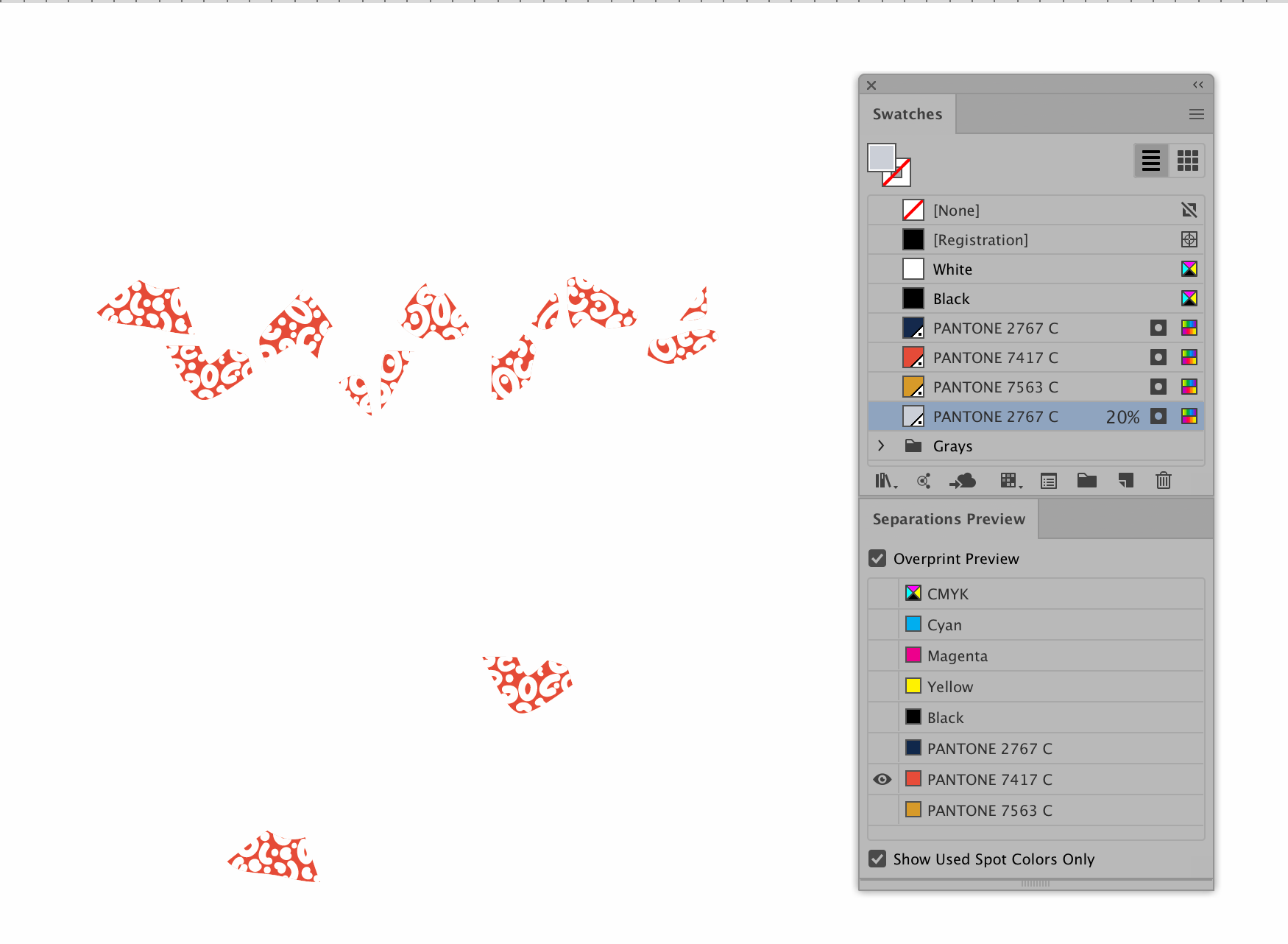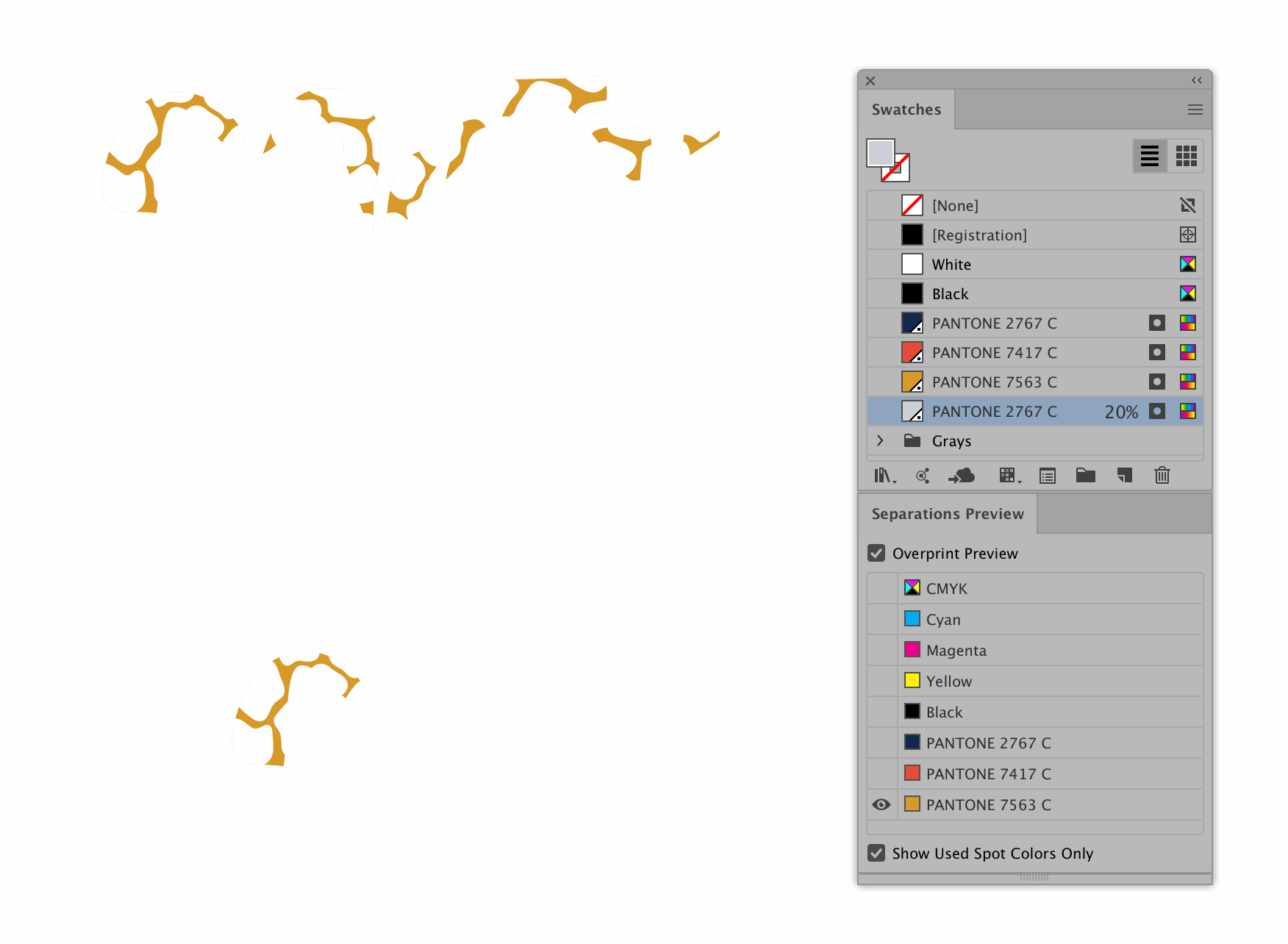 Final logo, Pantone swatches and Separations Preview.


Logos as CMYK, Greyscale, Reverse, and K-only.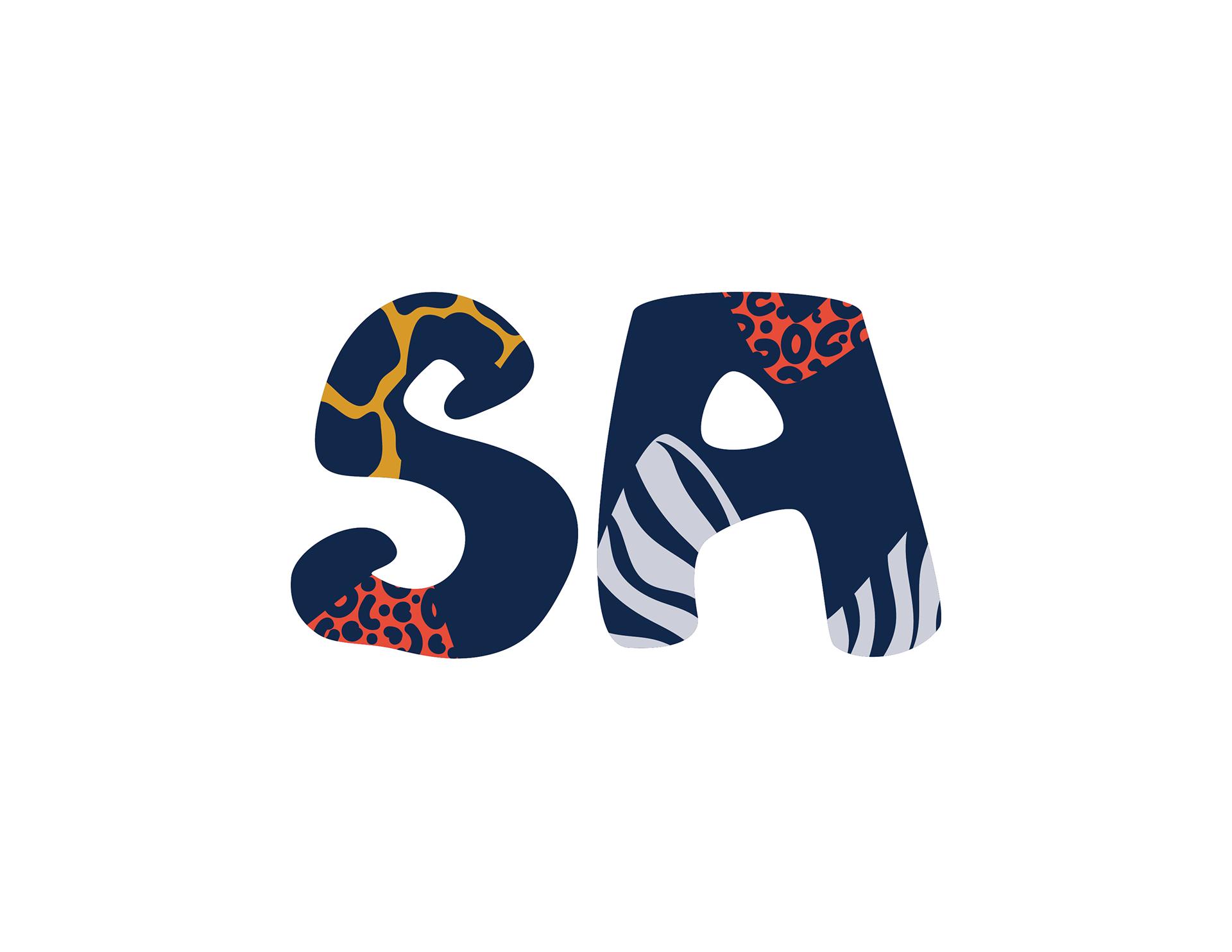 Final Logo // Abbreviated version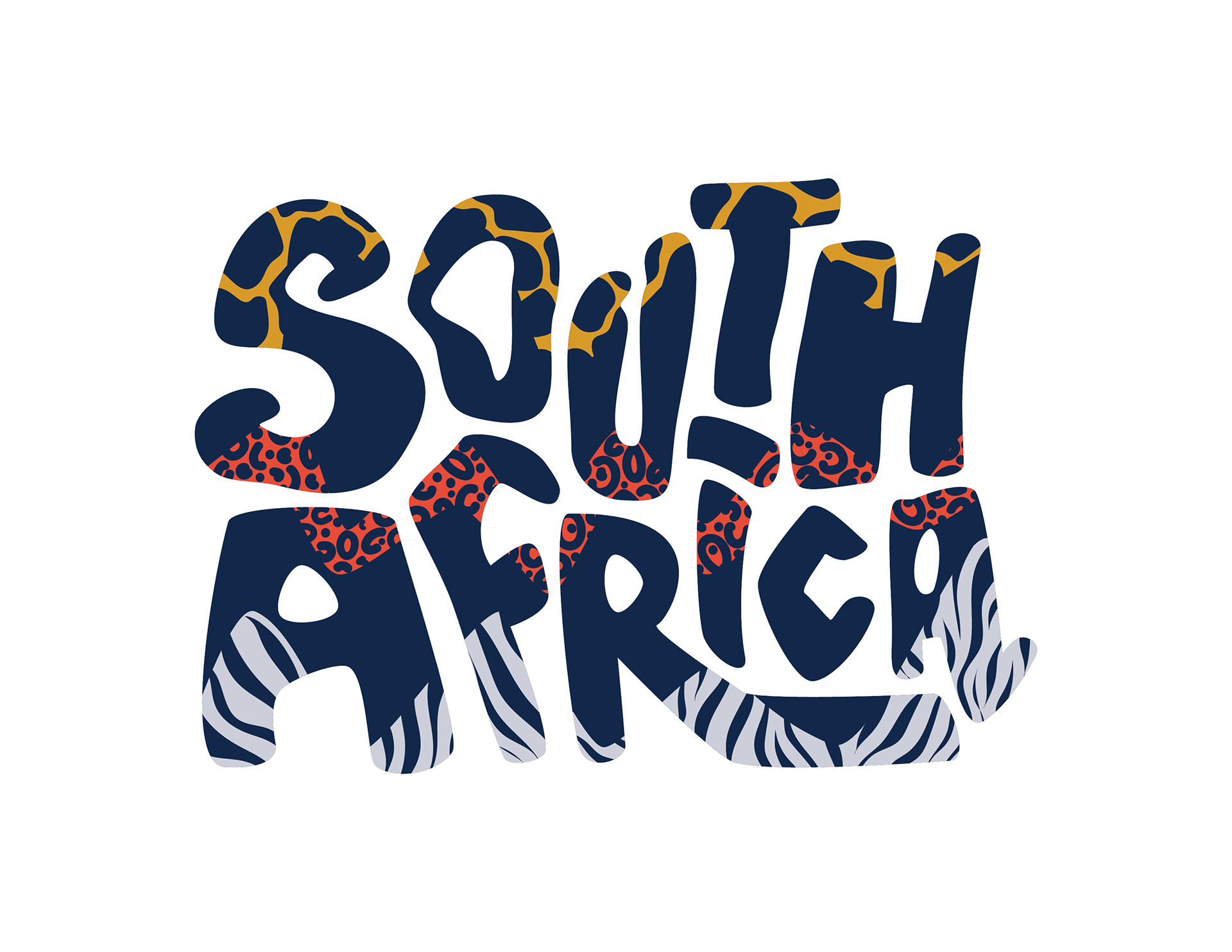 Final Logo // Full version